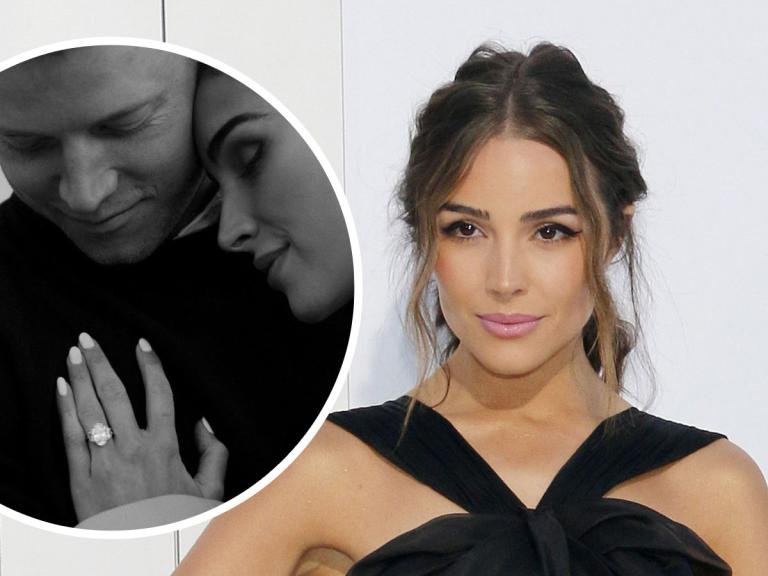 Oliva Culpo and San Francisco 49ers star Christian McCaffrey became engaged in April after dating for three years. Culpo, a former Miss Universe, recently shared on a TikTok video with Amazon Live that she tried dropping hints that she wanted a ring, but to no avail.
She said, "I tried to hint at what ring I wanted, and he was just so uninterested. He was doing it on purpose. I was getting so annoyed. Honestly, my feelings were getting hurt, but he just wanted it to be a surprise, so it was absolutely amazing," showing off the rock in the video. The former Miss Universe winner also quipped McCaffrey "was leading me astray the entire time" in the lead-up to the proposal.
"I kept asking him if he was ready to get engaged or if he had any timeline in mind because I was starting to get kind of annoyed … he never let out a peep," she said, according to People. The couple were introduced to each other in June of 2019. Culpo previously dated Nick Jonas for a couple of years.
View this post on Instagram
Since getting engaged to McCaffrey, Culpo has been busy planning the couple's wedding and celebrations. In an Instagram story, Culpo's younger sister, influencer Sophia Culpo, previously said she received an invitation to the pair's engagement party. It's unclear when and where the festivities will take place. McCaffrey presented Culpo with a stunning oval-cut engagement ring with side stones designed by New York-based jeweler Ring Concierge.
McCaffrey recently wrapped up his sixth NFL season. He was traded to San Francisco from the Carolina Panthers during the season. The 49ers reached the NFC Championship but lost to the Philadelphia Eagles, who lost to Kansas City in the Super Bowl.
After playing in just 10 games total the previous two seasons, McCaffrey suited up for all 17 this season, earning him second place in the Comeback Player of the Year voting. He made his second Pro Bowl last season after rushing for 1,139 yards and scoring 13 touchdowns.
McCaffrey will be back with the 49ers for 2023 with uncertainty at quarterback. While Brock Purdy is on schedule for rehab, San Francisco will likely have to choose between Trey Lance and Sam Darnold for Week 1.