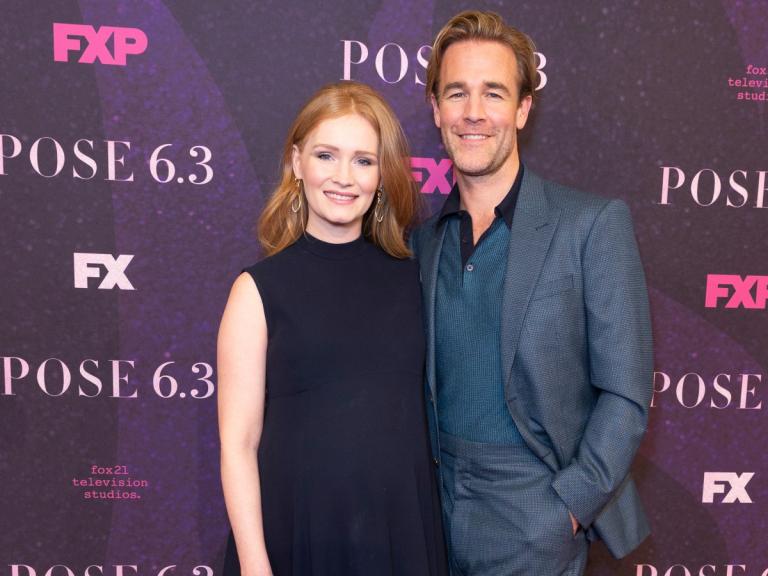 James Van Der Beek, best known for his role in the 90s television series "Dawson's Creek," recently discussed his wife's 2019 miscarriage and the emotional toll the heartbreak took on them. He openly talked about the experience on the "Bathroom Chronicles" podcast.
Van Der Beek was competing on "Dancing With The Stars" when his wife, Kimberly, had the miscarriage. He recalled that she was 17 and a half weeks pregnant, and something just felt "off." He continued, "It was just so much pain, and it was so unexpected because everything was right. Everything was a fairy tale. Everything was coming together perfectly. It progressed very quickly into being worried about Kim. We were both just crying and sobbing, and there was a lot of blood, way more blood than any delivery."
Van Der Beek remembered his wife lying in the shower and not waking up, which was when he called 911. He decided to stay home with the couple's five other children while Kimberly was taken to the hospital.
Van Der Beek said on the podcast, talking to his wife, "You were gone. The ambulance had taken you away. I got Gwen back to bed. And I'm just sitting there in a bathroom full of blood. It was just a gut punch, an emotional gut punch." The following week, the actor, 46, revealed on DWTS that Kimberly had lost their then-sixth baby on the way.
"My wife Kimberly and I went through every expecting parent's worst nightmare. We lost the baby," he said at the time. "The little soul that we had expected to welcome into our family took a shortcut to whatever lies beyond." However, despite the gut-wrenching tragedy he and his wife endured, Van Der Beek finished the "DWTS" competition at Kimberly's insistence.
View this post on Instagram
This discussion isn't the first time Van Der Beek spoke out about miscarriage. In 2018, he argued that miscarriages should be renamed. As CBN News reported, the actor wrote on Instagram, "'Miscarriage,' in an insidious way, suggests fault for the mother, as if she dropped something or failed to 'carry.' From what I've learned, in all but the most obvious, extreme cases, it has nothing to do with anything the mother did or didn't do."
Van Der Beek, whose wife has suffered three miscarriages, said society should create a new term for the unfortunate experience that eliminates "all blame" for the involuntary loss of an unborn child. The Van Der Beek family, who recently relocated from Los Angeles to Austin, Texas, have six children.
According to the March of Dimes, 10-20 percent of pregnancies end in miscarriage, and roughly 80 percent happen within the first trimester, before the 12th week of pregnancy. Miscarriages, it should be noted, are defined as pregnancy losses before the 20-week mark.
Despite the tragic events of their miscarriage, the Van Der Beek family is still going strong. Van Der Beek recently celebrated his 46th birthday, posting a photo on Instagram of him with all six of his children.