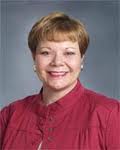 This an email from Sharon Gomez, President of American Association of Intellectural and Development Disabilities board of director, I received announcing a new publication, Inclusion.  Perhaps you know someone who would qualify.
Dear Colleagues,
I am delighted to inform you that AAIDD intends to launch a new journal in 2013 and has launched a search for the first editor of this new publication.
This new journal, Inclusion, will be third synchronous journal the American Association on Intellectual and Developmental Disabilities, which publishes the highly ranked Intellectual and Developmental Disabilities (Glenn T. Fujiura, editor) and American Journal on Intellectual and Developmental Disabilities (Leonard Abbeduto, editor).
Inclusion is a new, peer-reviewed journal that will provide a multidisciplinary forum for the discussion of interventions and strategies that promote the full inclusion of people with intellectual and developmental disabilities in society. This journal will be issued quarterly in an online format only, with an anticipated inaugural issue in June 2013.
To learn more about the vision for this new journal, how it complements the Association's other publication activities, and editor application information, please visit http://www.aaidd.org/content_9815.cfm.
Sharon Gomez, FAAIDD
Chair, Inclusion Editor Search Committee