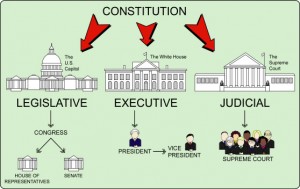 We all understand that our federal government is divided into three co-equal branches. There is the executive branch, the legislative and the judicial branches. The purpose of these three branches of government is to insure that the people of the US receive justice. You see, very few people (masses or individuals) are just. We tend to see things through the biases with which we have been raised and in which we live.
During the history of the Jewish people, especially during the time of Ezekiel, the nation God had chosen was being punished because they were wicked. In fact, Ezekiel tells us that they were so evil that they thought God was the one who was bad. In reality, we all live with a hint of that suspicion dwelling in our minds and seeping into our hearts.
Before I became a parent, I thought my mother and father were mean and hateful. Then I had children; and I understood that they were simply trying to mold us into mature adults. In fact, I often think that they were kind of soft on us. I know of other parents who decided that they would be harder on their children because their parents were too easy. "I thought my folks were tough but I've realized that they were wimps," one neighbor confessed, while nursing a steaming cup of coffee.
The reality is that we cannot understand God. Therefore, because his actions are so foreign to us, we think that God is mean. The executive director and pastor of The Special Gathering often says that we can only see things through our own perspective. That means that we understand what is happening from the way we see it.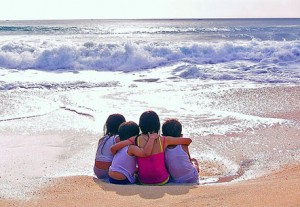 Even though, it's a hard lesson, we must learn to trust God and believe that His way is right no matter what happens. Years ago, I was taking my children to the beach. Usually, I would put the car keys in my pocket and lock my pocketbook in the trunk. That day, scruffling to get everything out to the ocean, I forgot to lock my car and my purse up.
That night, I went to the car to get something out of my pocketbook and realized that my purse was gone. I climbed back into the car, attempting to re-track my steps. All the time I was driving, I was doing spiritual battle with myself. That day, while sitting at the beach, watching my children play, I had promised the Lord that when bad things happened, I would no longer blame Him but I would realize that I was to blame and take on the guilt for my mistakes.
Prior to this day, my carnal logic was that because I turn everything over to the Lord, He should keep me from doing stupid things. Of course, it's not godly thinking but it was my thinking.
As I scouring the community for my pocketbook that had our checkbook, credit cards and pretty much all of our financial lifeblood in it, I kept struggling with myself to acknowledge that God was not to blame for this problem. Again and again, I would say out loud, "Lord, I know this isn't your fault. I know that I lost the pocketbook, not you." My mouth was saying one thing but my heart wanted to scream "God, why did you let this happen to ME?" Finally, I said, "Lord, it doesn't matter how I feel. I know that you are not to blame. I made the mistake. I am to blame. I will not blame you."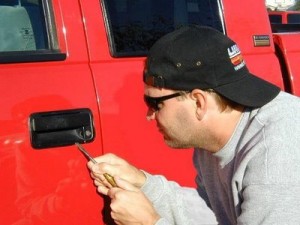 As I walked into the door from my desperate searching, the phone was ringing. "This is the Rockledge police department. We have your pocketbook. Can you come and get it?" That night I experienced a clear act of God's mercy and grace. I learned to not blame God for my mistakes. God is not responsible for my goofing up.
As a merciful bonus, I only had $.47 in my wallet. The thieves took the money. Then they tossed everything into the bushes on a lonely, almost deserted road. A car behind them happened to see them toss the pocketbook. He stopped, retieved my purse and took it to the police department. Nothing was missing. None of the credit cards had been used.
The Lord used this driver, even a couple of thieves to teach me a valuable lesson about His justice. Because we are people who do not really understand what is right, we need God to help us understand. Many times he uses other people to teach us about his loving and just ways.