In the early 1990's when Nancy became a consumer at ARC in Vero Beach, Florida, she told her supported living coach, that her life goals were to bleach her hair blonde and go to California to become Marilyn Monroe. Bleaching her hair blonde was easy, getting her to California, proved harder.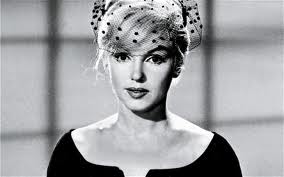 Nancy was never a person who fostered small dreams or ideas. Born in Charleston, West Virginia, Nancy was 15 years younger than her sister, Roxanne. But Roxanne took her everywhere. When I inquired about this, Roxanne said, emphatically, "Of course, I took her everywhere. She was my little sister." Nancy was born with Down's Syndrome; but she never allowed her disability drive her into a corner. Perhaps "hanging" with her teenage sister fostered those large dreams and desires.
Nancy's life in West Virginia revolved around swimming, summer camp, school, then ARC, the singer, John Denver, The Monkees and her best friend, Susie. Nancy and Susie were together throughout their school years and at ARC. Eventually, they became roommates.
When the unthinkable happened and Susie was diagnosed with terminal cancer, Susie was moved into a nursing home. Out of compassion, her parents believed that it was best for Nancy that she not see Susie again. But when Roxanne and Gary came to visit the family and heard, "We threw a fit," Roxanne said. The parents gave in and Nancy was allowed to see Susie. Later, as the disease took its grip on Susie's life, she moved back in with Nancy. "Susie died in Nancy's arms," Roxanne reported.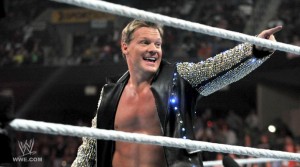 As the health of her parents grew more frail, Nancy and her mother and father moved to Vero Beach. It was here that Nancy revealed her desire to become Marilyn Monroe. She adopted Star Wars and wrestling as a new passion. Friday night was "Smack Down" Night. Nancy and her friend, Annie, spent their Friday evenings with The Rock, Chris Jericho, The Undertaker and Stone Cold.
Her one enduring joy, however, was men. Most men she found attractive; and she was convinced that nearly every men found her irresistible. She often recited the men that she was soon marry. However, in the middle of her list, she would stop and say, "No. I think I'll just marry Jackie," who was her black cat.
One evening, Nancy and her roommate decided to go out to dinner. They called a cab and told the driver to take them to The Patio restaurant. They ordered dinner and wined and dined for several hours. Finally, when the waiter came with the bill, he discovered that the two charming ladies had not brought any money with them. Undisturbed, Nancy said, "Call my supportive living coach, Diane. She'll take care of the bill."
Fortunately, the restaurant owner did know Diane. He called her and explained the situation. Diane arrived, paid the bill and began an intense retraining program regarding appropriate behaviors in a public restaurant which included emphasis on the fact that you always have enough money with you when you go out to eat.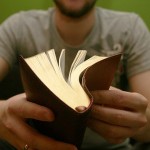 It was my privilege to carry Nancy to and from Special Gathering for about seven or eight years. She and I would have great conversations about the Lord but Nancy didn't always have her theology correct. "I love Jesus," she told me one week. "But I'm not a Christian."
Of course, I could not let that go without questions. "Nancy, have you asked Jesus to forgive you for the bad things you have done?" Yes. "Have you asked Jesus to come into your heart and be your best friend and your boss?" Yes. "Then, Nancy, you are a Christian.
"No, I'm not," she said with emphasis, "I'm an Episcopalian." Most weeks, she told me that she wasn't a Christian, she was an Episcopalian. Then some weeks, she was a Methodist. I think she died an Episcopalian.
Nancy was never a weak person; but she wasn't ashamed to go to the Lord for strength and comfort. She often asked for prayer. For many years, she sang in the Special Gathering choir. She would share her faith wherever we sang by her great smile and winning ways. "Nancy was always smiling," so many people said after she died.
Joanne was her caregiver for several years before she had to go into the nursing home because of Alzheimer's. She, Annie, Laurie and Eric often visited Nancy as her health declined. Nancy always remembered Annie's name and recognized Laurie. She would smile and put out her hand reaching for each visitor. Of course, Nancy never lost her ability to flirt. Even at their last visit a few days before she died, Nancy threw kisses at Eric.
At last, her body gave out and she slipped silently into the arms of her Lord, who is also an Episcopalian and a Methodist. She has left us but we have our memories. Her smile. Her joy. And I will always remember our conversations about the Lord in the night as I drove her home from a choir performance or Special Gathering.