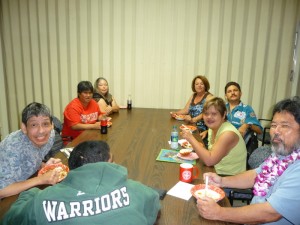 Often people with intellectual disabilities may have a language barrier.  Even though she is high functioning and can do almost any job, Teena's language is muddled and confused.  She speaks her word-phrases backwards.  For most of her life, she has remained mutely silent because she understands that people can't always interpret the twisted way her words flow from her brain into her mouth.
Yet, in the past year, because of her love for the Lord, Teena has been released from her chains of fear and doubt and she now communicates with the people she trusts, especially during the discussions in her Bible class.  Teena is a leader at The Special Gathering which is ministry within the mentally challenged community.  Our mission is evangelism and discipleship.
The Arc is a national organization that provides various services for people with intellectual and developmental disabilities.  Yesterday, as I visited the Wahiawa Arc, I saw in Renee Subee, the manager, and her staff, the language of love at work. "Jon," Renee encouraged one of the consumers, "show us your birds."  Jon went to his box and pulled out a maticulously and beautifully cut paper hawk.  "Jon does these birds without a pattern.  They are all cut freehand."  Then taking the bird, he positioned it around his fingers and caused the bird to fly.  The grace of his large gentle fingers made you see the hawk in graceful flight.  "We've tried to make the birds fly as Jon does; but we can't do it.  He is an artist," Renee bragged.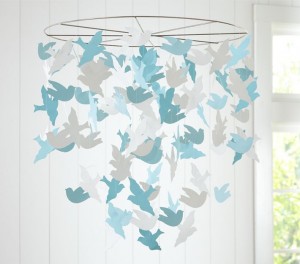 Then Jon took the bird.  He gave it to Renee and motioned for her to keep it.  Renee clutched it to her heart.  "For me?  You are REALLY giving this to me?"  Jon smiled slightly and sat back down in his chair.  Renee said to me, "Jon doesn't give his birds away.  I'm the first."  Jon peeked from his work toward Renee and almost awarded us with another smile.
No words needed to be spoken to hear the shouts of love, acceptance, gratitude, beauty and grace resounding in the room.
The Arc in Wahiawa, Hawaii is a secular program.  They don't claim to be Christian or Christ centered but it is clear that the language of love is spoken here.