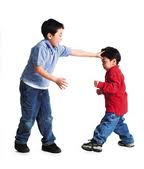 It surprises no parent that the first two brothers were rivals. Cain, the older sibling, became jealous of Able when God favored Able's sacrifice over his. Cain came to believe that the root of all his problems was his brother. He was convinced that the only way he could live a good life if he could get rid of his brother, Able. Cain did not understand that the way we treat other people effects the life we live. Eventually, the pain of Cain's own misdeeds became such a festering sore that he killed his brother.
The Bible records God's reaction to Cain's murder of his brother, And now you will be cursed in your work with the ground, the same ground where your brother's blood fell and where your hands killed him.
All of us want good things to happen to us. There is an innate desire for God's blessings to rest on our lives. Even those who claim to not believe in God, quickly curse the Lord when misfortune happens to them.
Often, we cannot understand why we aren't able to get the job we want. It is a continual complaint that we can't live where we desire. Our inability to pay our bills bring a biting gal that seems to ruin everything in our lives.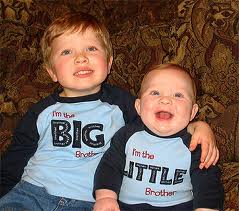 While generalization can be misleading, it could be wise to realize that there are times that we must understand that the way we treat other people effects the way we are treated. Looking at the things that happen to us through the lens of how we treat others can be a good measure stick.
Jesus was always kind and loving; he is our example of how we are to live and treat each other. He wanted the little children around him. He forgave the woman who was brought to him caught in the middle of having sex with a man who was not her husband. He healed the sick and epileptic. He raised the dead boy and gave him back to his mother.
Jesus wants us to treat others in the same way. We should not be hurting other people with the things we say. Even simple things, such as pushing and shoving when we are in a crowded area. We should not steal even the smallest things from each other. We should strive to be polite and gracious even to that cashier at Wal-Mart who is determined to ruin our day with her snide remarks.
Jesus said, "Do unto other in the same you would have them do unto you." Additionally, the Laws of God determine that we will be treated with love as we treat others.