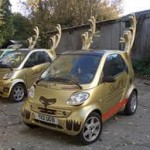 One of my close friends said to us as we were discussing her travel plans over the holidays, "Don't feel sorry for me. I love my travel time. I don't have to drive; I'm going to fly. I don't have to fight traffic. I'm not responsible for the flight. I can get to the airport early and have a leisurely breakfast of gooie cinnamon buns without feeling guilty because that's the healthiest thing in the airport."
Much of my day is spent in travel time and I have to agree with her. I sit in an air conditioned car with comfy pilot chairs and a great sound system. I can listen to the radio, play a CD or listen to a book. Anything I desire and enjoy it. When I'm on the road, I can eat nothing, eat healthy or eat greasy fried chicken.
I remember my mother always made our family feel as though we would be entering a torture chamber when we entered the car on vacation. In reality, I have fond memories of my brother punching me, my sister's complaints and my constant whining. I don't know why she thought it was a miserable experience.
But I've learned a lot from the members of The Special Gathering. As people who are mentally challenged, they don't drive. Therefore, they spend a lot of time waiting for their rides and riding public transporation. By and large, they are happy to have time with their friends without having to answer to parents, caregivers or bosses. They laugh and talk and sing on the bus. The philosophy often seems to be if you can't change it, enjoy it.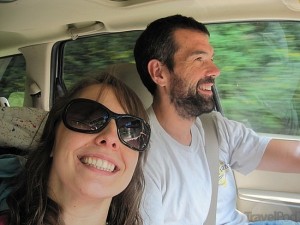 After a few years of observing their patience in regard to their daily busing adventure, I slowly shed my mother's anticipation of uncomfortable travel and replaced it with a more realistic view of journeying from here to there.
Today, I'm traveling with my granddaughter to DC after a few days in Virginia. I'm remembering six years ago my grandson, Sebastian, was logging miles toward his needed mileage goal to get his full-time license by driving us from South Carolina. He drove too fast and though we scolded him, my husband and I loved every minute of it.
The mission of our ministry of Special Gathering is to evanglize and disciple people who are intellectually delayed. But too often they are discipling me. In fact, there are many things I've learned from our members but one of the best is enjoying travel time. If you are still dreading your time traveling, shed the tension and grief. Learn from the members of the mentally challenged community. If you can't change it, enjoy them.