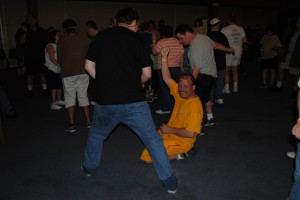 Shelly is a young woman in her early 30's. She is an avid writer. Some of her articles appear in our monthly newsletter, Connecting Point, her own webpage and as a guest writer for this blog. Terry's passion is kitchen duty. Anything that involves dirty dishes or grimy pots and pans presents a welcome contest for her. Steve is stingy to a fault but he loves unconditionally. When his girlfriend became sick, rather than dropping her, he became even more devoted to her and her growing needs. Larry's girlfriend has been faithful for almost 20 year. Larry can muster up faithfulness for about 20 minutes, if she is in the room.
People within the mentally challenged community are sometimes lumped together as though they have one personality. But they are individuals with individual needs and desires.
There are actually three personality types usually designated to our population. The first is the congenial "Downs Forever Child." She is petite and wears an eternal smile. Our Downs Forever Child (DFC) is compliant to a fault and loved by everyone. She never gives anyone any trouble and is the perfect little person.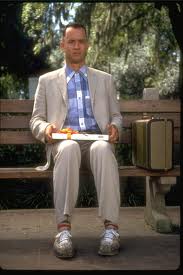 The second personality is similar to the DFC. He is Forrest Gump (FG). FG is tall and strong but shy and unable to effectively communicate with people but he is a sage with wisdom beyond his IQ. He can be greatly misunderstood but things seem to happen for him that are wonderful because he is such a good, wise and kind person. He is as gentle as a kitty cat and though people don't understand him, in the end, everyone loves and admires him from afar.
The third personality is the Mice Killer. He was made famous by the book, Of Mice and Men. MK is similar to Forrest Gump except he cannot control his emotions and therefore you never know when he might snap off the head of his pet mice or a pretty young woman he greatly admires.
Like all stereotypes, none of them are real. People with Downs can be cranky and stubborn. Forrest Gump isn't a great fountain of wisdom hidden in the body of a mentally challenged individual. And our population is seldom involved in crime, mass murder or mayhem.
The wonder of this population is that they are not phonies. They don't wear masks to hide their imperfections. Henri Nouwen wrote about his experiences within the developmentally disabled community and in doing so, dared the church to become authentic in our relationship with the Lord. We love to quote and read Henri Nouwen and his famous book, In the Name of Jesus. However, there are a few people I know who dare to live the Nouwen experience. There is a family in our community who opened a group home in their house. As their corporation grew, young couples moved into the different group homes and became a part of the mentally challenged community 24 hours a day.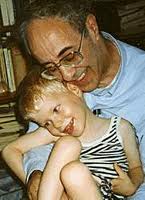 And there are others. We have many faithful volunteers who come and live four days out of the year within this exciting cloistered, sub-culture at our Camp/Retreat held once a year. Usually they come from curiosity or concern. Some teenagers come, dragged there by their parents. But they almost always come back year after year. They work and play and clean messes and receive abundant love. They learn the rich variety of personalities within the mentally challenged community and they come back for more.
Who are some of the most interesting people you have met?