My wife was straightening up in the bedroom this morning, and said to me, "You can tell a lot about someone's character by the books on their bedside table. With her permission, I photographed her bedside table: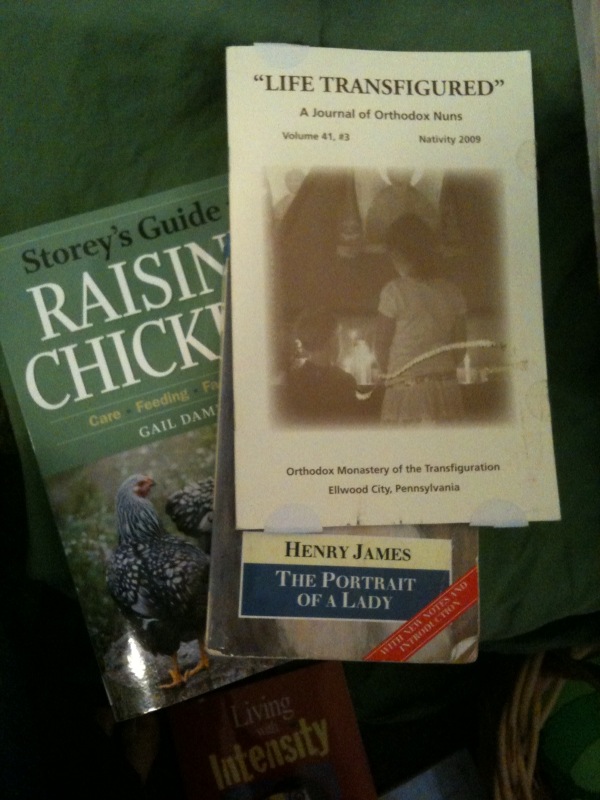 Henry James, nuns, chickens: that's Julie. Here are the books at my bedside table. It would be hard to improve on the accuracy of the portrait these book spines paint of me: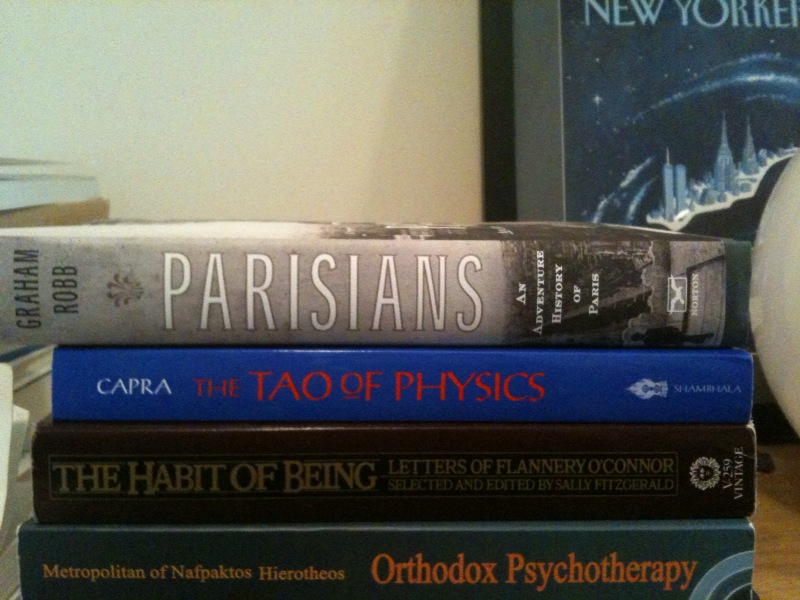 What are the books on your bedside table right now? Not what you want to be there, but what's actually there. Unfortunately, the comboxes here don't allow posting of photographs, but if you have a blog and can post a photo of your bedside table books, please do, and then post the blog link in the combox. I love seeing these things.