Here's a NASA shot of the Gulf of Mexico oil spill, as seen from space: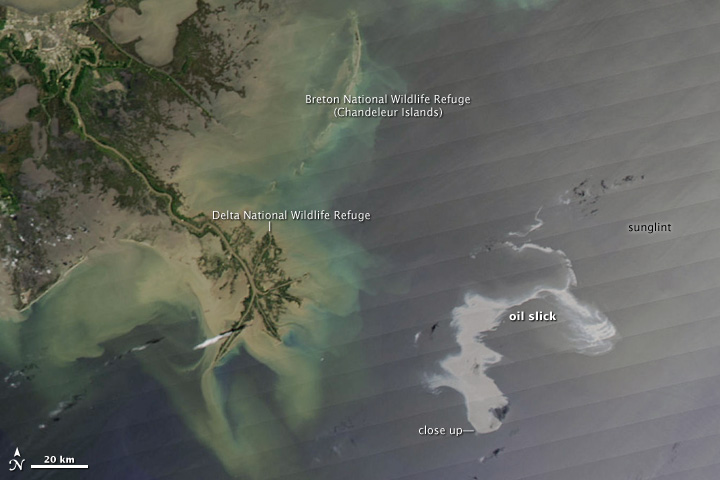 This shocked me. I had no idea it was so large. Where is that oil going to go when it hits shore? Louisiana? Mississippi? Alabama?
What is also shocking to me, though it shouldn't be, is how badly wetlands erosion has eaten away coastal southeastern Louisiana. Look in the upper left hand corner of this photograph. That gray area is New Orleans. See how close the Gulf is to the city now? Realize too that New Orleans is below sea level. Here's a link to the political map of Louisiana that I grew up with, and that's still the standard view most people have of what the Louisiana coastline looks like. It's quite deceiving. In a photo illustration created from NASA satellite data, National Geographic imagines what the Louisiana coastline may look like in 2100 if current erosion trends continue. No more New Orleans, for one.