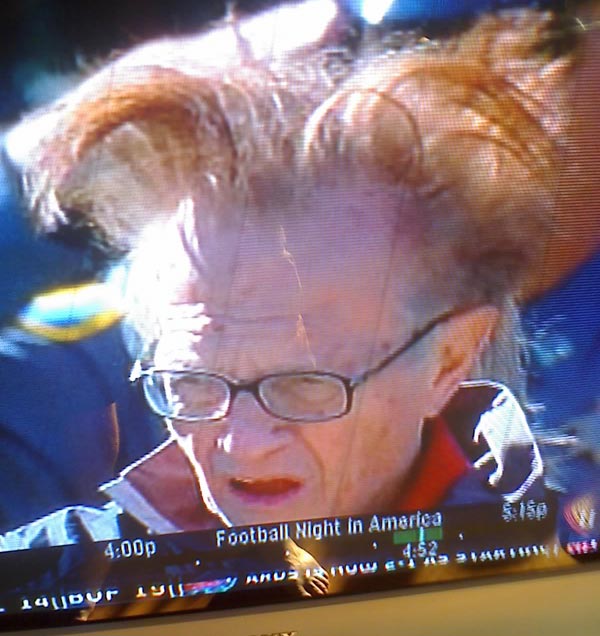 He sat at attention in the darkness of the Prytania only a few rows from the screen, his body filling the seat and protruding into the two adjoining ones. On the seat to his right he had stationed his overcoat, three Milky Ways, and two auxiliary bags of popcorn, the bags neatly rolled at the top to keep the popcorn warm and crisp. Ignatius ate his current popcorn and stared raptly at the previews of coming attractions. One of the films looked bad enough, he thought, to bring him back to the Prytania in a few days. Then the screen glowed in birght, wide technicolor, the lion roared, and the title of the excess flashed on the screen before his miraculous blue and yellow eyes. His face froze and his popcorn bag began to shake. Upon entering the theater, he had carefully buttoned the two earflaps to the top of his cap, and now the strident score of the musical assaulted his naked ears from a variety of speakers. He listened to the music, detecting two popular songs which he particularly disliked, and scrutinized the credits closely to find any names of performers who normally nauseated him.


When the credits had ended and Ignatius had noted that several of the actors, the composer, the director, the hair designer, and the assistant producer were all people whose effforts had offended him at various times in the past, there appeared in the technicolor a scene of many extras milling about a circus tent. He greedily studied the crowd and found the heroine standing near a sideshow.
"Oh, my God!" he screamed. "There she is."
The children in the rows in front of him turned and stared, but Ignatius did not notice them. The blue and yellow eyes were following the heroine, who was gaily carrying a pail of water to what turned out to be her elephant.
"This is going to be even worse than I thought," Ignatius said when he saw the elephant.
— from "A Confederacy of Dunces"
O Fortuna! Your Working Boy has seen the elephant, and his name is Hector Panate.
(Lord, help me look awa from the Prytania screen — but not just yet)