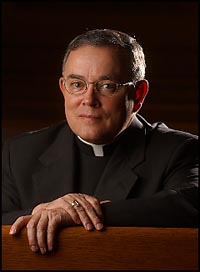 As reports continue to cite Catholics like Virginia Gov. Tim Kaine or Kansas Gov. Kathleen Sebelius as veep short-listers for Obama, the McCain camp appears to have countered with a little-noticed event that could have large implications should Obama try to shore up his Catholic flank with the No. 2 pick. Yesterday in Denver, John McCain and his wife Cindy met with Denver Archbishop Charles Chaput, who is perhaps the most visible and outspoken churchman for denying communion to pro-choice Catholic pols.
Chaput has also recently challenged Catholics who are thinking of voting for Obama that they could only do so if they will be able to explain their reasons, "with a clean heart, to the victims of abortion when we meet them face to face in the next life–which we most certainly will. If we're confident that these victims will accept our motives as something more than an alibi, then we can proceed." (Chaput is even clearer on why Catholics cannot vote for pro-choice pols in his new book, "Render Unto Caesar: Serving the Nation by Living our Catholic Beliefs in Political Life.")
With St. Louis Archbishop Raymond L. Burke having decamped to Rome to head the Vatican equivalent of the U.S. Supreme Court–"The appointment is going to make every pro-choice Catholic politician very worried," as church pundit Father Thomas Reese put it–Chaput is even more prominent, but also maybe more isolated within the U.S. hierarchy, a large majority of which does not agree with Chaput's approach–just as he has made it clear he disagrees with his brother bishops.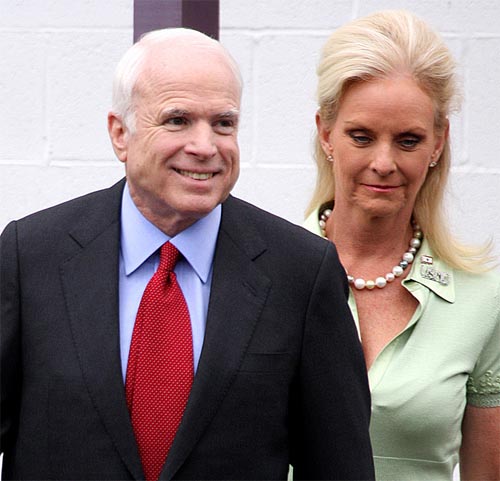 So why is McCain reaching out to Chaput? The Denver prelate has no connection to McCain's home state of Arizona, nor did McCain meet with Washington's Archbishop Donald Wuerl. Chaput said afterwards that the meeting was private and no comment would be forthcoming. But McCain's courting of the Colorado churchman could shore up his bona fides with religious conservatives across denominational lines, who are more likely to join together in an "ecumenism of the barricades" against liberals in their own churches than find common ground with their co-religionists.
A renewal of what Chaput called the "wafer wars" of the 2004 campaign–with pols and prelates battling over who is worthy to receive and who is not–would be ugly, but it might serve the McCain camp if it peeled off conservatives, especially some Catholics who have been flirting with Obama's "catholic" (small "c" is intentional) vision of the common good. Will that give Obama pause when he looks at a potential Catholic running mate?
It took five centuries and a culture war, but maybe the Reformation is finally over. Now it's schism all over.