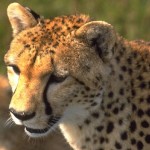 The Divine Ecosystem moves with the utmost assurance that everything that is needed is provided for. There is a natural flow. Our part is to know with certainty that all is well. Where ever we go, whatever we do, all is well. This is setting ourselves into alignment with the natural flow of nature.
Allowing this flow into our lives prepares us for living our spiritual journey and allows us to accept the ebbs and flows of the lessons and triumphs along The Way. The way we eat. The way we move. The way we co-exist. The way we rest. The way we play. The heart in which we relate to everything that is around us.
This living is love alignment of Self, where we nurture our internal fortitude and stay within the natural flow. We respect our way. We respect your way. We respect the diversity of The Divine. The cheetah and the monkey survive successfully. The spider and the ant survive successfully. The amarillo and the horse survive successfully. The survival of the fittest is the strength of those who have a healthy respect for the skills and talents of all who are around them. Our diversity of skill or our diversity of lifestyle expands the diversity of our collective success. There is no diversion within this space.
Single-way, my-way mindset leads to religious dogma. Because someone over time has experienced living successfully through their steps and personal experience said, "Do it this way and do not vary in your step!" should we all adapt this way as the sole way to thrive?
The gazelle is not the lion and the cow is not the goat, within the natural flow there is diversity so within humanity there is diversity and within the messengers there is also diversity of lifestyle and experience. My spiritual journey to survival and accomplishment will not be yours or my neighbors. Aspects of my Way are within the Universal Principle so this may be conveyed as convertible to variable experiences.
Your right to be within the natural flow simply means standing in your spiritual strength, thriving within your personal framework and flowing within a diverse and rich Divine Ecosystem. Live your beliefs and claim your sacred right to success as you contribute to the rich tapestry of human diversity. Love Abundantly!
In Joy!
Reprinted with permission. Copyright 2012.