Daily Prayer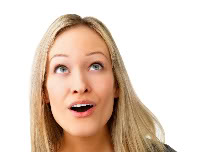 Down here
where only the lantern-fish swim,
too deep for sun to penetrate,
I see a glint.
It is You, reaching for me
through the churning seas,
a hand to pull me back to the surface
and into the light.
I had made myself a home here,
among the shipwrecks,
thinking I'd never return to the shore.
But You saved me,
hauled me heaving onto dry land,
blinded my eyes with illuminating love.
How do Your arms reach so very far?
I can only wonder at Your mercy.
You blow life into me;
I am lighter than air.
 – Lori Strawn, Prayables