Daily Prayer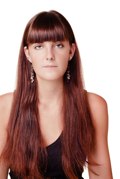 I search for your face
wherever I go.
What do you look like?
Surely, when our eyes meet
there will be this instant
spark of recognition,
allowing our destinies
to collide.
Almost everyone I know
has found their half-moon.
When placed together
they form one perfect heart.
Where is my soul mate,
the one You have chosen
just for me?
Can You see how
lonely I am?
Do You see how
I ache with emptiness?
Will You bring him now
to comfort me, love me,
complete me?
You, who have the power
to hear my prayers
and answer them;
You, who have the grace
to fill me with hope
please shower me
with Your compassion.
Let tomorrow be the day
Your divine intervention
brings us to our future.
– Heidi Haller, Prayables
READ MORE and enjoy these features from the Daily Prayable!