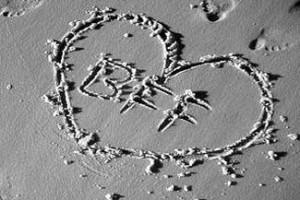 There isn't a day that goes by when I don't thank God for my best friend. I can't imagine life without her. We have great conversations sprinkled with brilliance, insight and witty observations. There are those who think it's just chit chat, especially our husbands. But to me and my BFF, when we talk, it feels just right.
One of those great girlfriend conversations was about a writer who spent a year searching for a new best friend.  She moved to a new city and was lost without her BFF. She longed to be able to text or call a girlfriend, "meet me this morning for a pedi " or  "come over and watch 'The Biggest Loser' with me." I get it. Relationships that are spontaneous are special.
And that brings me back to giving thanks to God for my best friend. Reaching out in prayer is similar to the same kind of spontaneity I enjoy with my best friend. On a moments notice, I call on God to advise me, ease my worries or simply rejoice with me.
It's a blessing to have a relationship with a female friend who gets me. It's a blessing to love a Holy Father who made me.
– Susan Diamond, Prayables
WATCH! Rachel Bertsche talks about best friends and her book "MWF Seeking BFF"
READ MORE and enjoy these features from the Daily Prayable!