Daily Prayer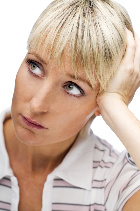 I am waiting and waiting.
I am always getting ready.
Standing in this unemployment line,
I know I must renew my strength.
I have to go out and get what I want.
I have to make opportunities for myself.
You gave me a vision for a new business—
show me how to create it.
I will never receive all that You have for me
if I keep waiting and getting ready.
I praise You while I move forward
toward the unique purpose
You have created for me.
– Brenda Scott, Prayables
READ MORE and enjoy these features from the Daily Prayable!