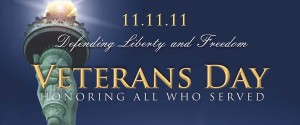 God of compassion,
God of dignity and strength,
Watch over the veterans of the United States
In recognition of their loyal service to our nation.
Bless them with wholeness and love.
Shelter them.
Heal their wounds,
Comfort their hearts.
Grant them peace.
God of justice and truth,
Rock of our lives,
Bless our veterans,
These men and women of courage and valor,
With a deep and abiding understanding
Of our profound gratitude.
Protect them and their families from loneliness and want.
Grant them lives of joy and bounty.
May their dedication and honor
Be remembered as a blessing
From generation to generation.
Blessed are You,
Protector and Redeemer,
Our Shield and our Stronghold.
© 2011 Alden Solovy and www.tobendlight.com. All rights reserved.
Click to hear Alden read this prayer out loud and to read more of his work, including more prayers for veterans.
Alden Solovy is a liturgist, poet, editor and writing coach, as well as an award-winning essayist and journalist. His work combines ancient ideas with new voices and modern rhythms into a unique range of prayers, meditations and poetry. Find more of his work at To Bend Light on Facebook, Twitter and www.tobendlight.com.