Daily Joke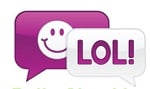 Pastor Dan had a leak in the roof over his dining room, so he called a repairman to take a look at it. "When did you first notice the leak?" the repairman inquired.
Pastor Dan scowled. "Last night, when it took me two hours to finish my soup!"
READ MORE and Enjoy these features from the Daily Prayable!