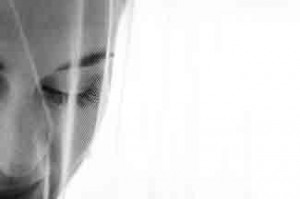 He had two loves, the woman he was about to marry and his love for God. While Zack's fiancé was busy planning their wedding, he got busy and planned the marriage. Zack was determined that God be included on the most important day of his new life. When other bridegrooms were calming their pre-wedding jitters with a Heineken, Zack had his Bible firmly in hand. Here's where it gets interesting.
The ceremony began; the bridesmaids and groomsmen walked up the aisle, parents and grandparents went next. It was Zack's turn. He walked down the aisle praying. Without lifting his eyes from the Good Book, Zack was One with God in worship. His bride made her entrance. He lifted his eyes, closed his bible and gave himself completely to the moment. The wedding blessings were said; he became husband to his wife.
As the young couple turned in their joy to walk back as Mr. and Mrs., a swarm of friends rushed out of their seats clapping and singing praises to God for the miracle they just witnessed. The wedding guests continued their celebration, never taking their eyes away from the couple, walking backwards until there was no more aisle.
The feasting began, the dancing and singing continued. It was an amazing spectacle of pure joy. Love brings happiness when it's shared with generosity of the spirit. Take a cue from Zack. Marry your loves and live in blissful harmony.
READ MORE and Enjoy these features from the Daily Prayable!