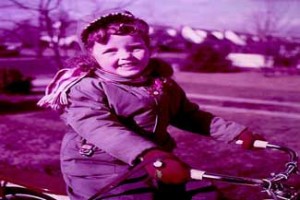 When you were young, your world was only the one side of the block you lived on. That is until you were old enough to cross the street, ride your bike around in your neighborhood, take the bus, and ultimately drive a car.
The world becomes larger as we grow older, though it's not always easy to look at things from a global perspective. Even though we have the ability to travel the globe, and meet people from another hemisphere if we wanted to, it's human nature to stay close to home, and stick to our own side of the street.
How can we truly appreciate our distant neighbors if we don't open our hearts to other cultures and ways? Here's a factoid to shed some light on the current world order:
If we could shrink the earth's population to a village of 100 people, with everything else remaining the same, there would be:
* 57 Asians
* 21 Europeans
* 14 from the Western Hemisphere
* 8 Africans
* 52 would be female
* 48 would be male
* 70 would be non-white
* 30 would be white
* 70 would be non-Christian
* 30 would be Christian
* 95 would be heterosexual
* 5 would be homosexual
* 6 people would own 59% of the world's wealth, and all 6 would be from the United States
* 80 would live in substandard housing
* 70 would be unable to read
* 50 would suffer from malnutrition
* 1 would be near death
* 1 would be near birth
* 1 would have a college education
* 1 would own a computer
* 0 would play oboe
Kind of awe-inspiring isn't it? Most of us do not enjoy the diversity of this sampling from Mother Earth, and that's O.K. But when we worship to the one God, greater than all in existence, it's important to give praise to all of humanity.
We live in a world of suffering and joy, poverty and abundance and a scarcity of oboe players. Pray for all of your sisters and brothers in your worldwide family. Be grateful for your own place in the world and be gracious to those whose world differs from yours.
READ MORE and Enjoy these features from the Daily Prayable!