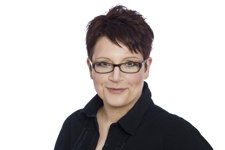 Thank You for this wild,
unfettered day!
This day may not be all play:
I still have chores to complete,
responsibilities to honor—
but the day is mine.
The schedule is in my hands.
Today, I choose my moments.
Thank You for this day to center myself,
to get caught up,
to refuel and blow off steam—
all in the order and
at the pace of my choosing.
Thank You for this day to remember
that I belong to myself
as much as I belong to anyone else.
Thank You for the incomparable honor
of belonging first and foremost to You.
Abigail Wurdeman, Prayables
READ MORE and Enjoy these features from the Daily Prayable!