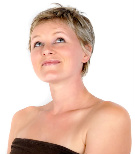 Daily Prayer
As we get ready for our trip,
there's so much to prepare,
suitcase, passports, tickets, ID.
Some consider You their co-pilot,
but I know better.
I know You're holding up the plane,
smoothing out the turbulence,
making all the connections for us.
Sit with us in coach,
share these ancient packs of peanuts.
I may need a pillow, strike that.
I may need patience as the baby
behind me cries for the whole flight.
You're here, and in the jet stream
as we coast safely to our destination.
There's no better traveling companion
on the ground, or in the sky.
– Ruth Williams, Prayables
READ MORE and Enjoy these features from the Daily Prayable!