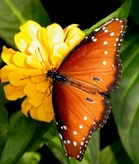 I have a simple practice that has changed my life. Years ago
a made a commitment that I would never get out of bed in the morning without
being sure that when my feet hit the floor my attitude and intentions were
aligned for the day.
Yes, I still often wake up and think "oh it is too early" or
"I wish I had the day off" or maybe even some worry is cropping up. But that is
not the last thought I have before I get out of bed – instead, I consciously,
intentionally, stop myself and shift my focus to what I am grateful for. I say
a little prayer. If you don't like to pray you could do a little deep breathing
or select an affirmation.
Imagine that the thoughts you hold when your feet hit the
ground will set the tone for your day. It will change your morning and
eventually your life.