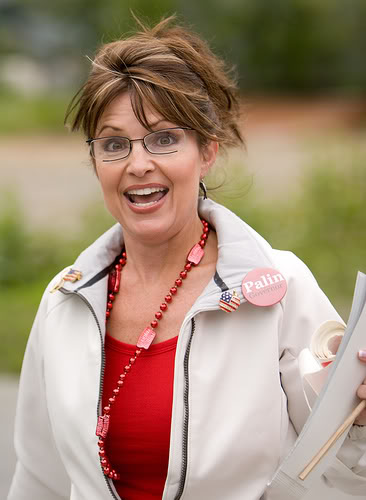 Now that the GOP hopefuls are flaming out, is Sarah the saviour? A new Pew poll shows Palin well ahead of Mitt Romney and Newt Gingrich among Republicans, with 73 percent favoring her as opposed to 57 and 55 percent respectively for her next most popular rivals. Among white evangelicals–a.k.a., The Base–her positives shoot up to a remarkable 85 percent.
The infidelities of the likes of Mark Sanford and John Ensign, and the problematic personalities of Newt and Michael Steele and Rush Limbaugh would seem to make Palin an early favorite to challenge Obama. Is that what the GOP wants? The poll shows Palin is still a very divisive figure among the general public, and it's hard to believe her ongoing soap opera of a life and problematic tenure in Alaska wouldn't hurt. But who knows.
More likely, I have to think, is a Romney-led ticket. His positives have increased, and his negatives decreased, and he seems increasingly like the Golden Boy.
As Marc Ambinder notes, a June 2 CNN poll included Mike Huckabee had his national approval/disapproval at 43/35 and within the Republican Party a strong 70/17.
Palin-Huckabee, anyone?