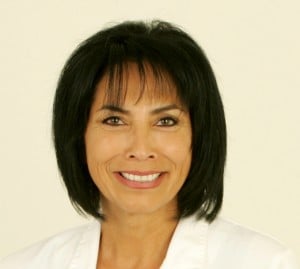 PARA LEER EN ESPAÑOL CLICK AQUI
Elizabeth Gonzalez-Gann, was no stranger to bending over "El cortito", or the short hoe, at age 11 in the fields of some of the Western states. Like many migrant children her age, she grew up with little material goods for comfort— just the clothes on her back and the small amount of food in her belly.
Today, Gonzalez-Gann has risen out of the fields, using what she learned to build various successful businesses, obtain her certification in nutrition,and start the successful program Diet of Hopewith her husband, nationally recognized cardiologist Dr. Dietmar Gann.
She has been recognized for many awards, including: 2007 YWCA Business Leadership, 2005 Service Leader of the Year (Western Region), 2002 Tucson Hispanic Business Woman of the Year, and 2005-2006 National Female Entrepreneur of the Year by the U.S. Dept. of Commerce Minority Development.
In an interview with beliefnet.com, Gonzalez-Gann shared the difficulties of growing up and working in the hot dry fields before many of the workers' rights took effect in the late 60s:
What's in the heart of a young Hispanic girl working in the fields?
I was eleven years old when I started working in the agricultural fields in Arizona and California. I worked picking cotton in Arizona and in California it was the short hoe (cortito), weeding fields with a twelve inch hoe (the short hoe was outlawed a few years later). That meant we had to be bent over for over 8hours a day due to the size of the hoe. My mother had a very hard life, raising 8 kids many times as a single mom. So when I saw my mother working in the fields beside us young kids, all that was in my heart was to do something with my life so that I could give my mother a better life. The experience of hard work has helped me throughout my adult life. I guess I believed my mother when she told me "if it doesn't kill you it will make you stronger".
What was your most outrageous (or craziest) dream/goal as a teenager?
I attended a high school in California where children from farm working families were never expected to attend college. I dreamed of becoming a lawyer but I kept it to myself because I was afraid that people would laugh at my dream. Putting aside the fear of others laughing, I started taking college courses when I was in High School. I was never able to attend college right after high school because I had to work to help support the family.
What does the word "mother" mean to you today?
Love, Strength, Courage, protector and provider. My mother was the foundation of our family, she unselfishly sacrificed herself for her children. I lost my mother in 2008 to the moment when she passed away this is who she was. This image I have and will always have of my mother.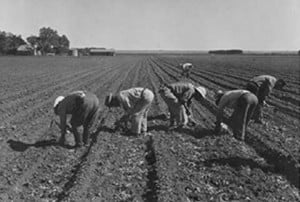 What does the word "father" mean to you today?
Love, Strength and protector. My father was not around much when I was growing up, my mother had to be both father and mother to us. But when I see my son-in-laws being fathers to our grandchildren, I see them as loving strong and protectors.
Did you ever see the lack of resources as a big obstacle when running your first business?
I started my business at a time when women had to have their husbands co-sign for any personal or business loans. While that was insulting to me I decided that would not deter me and I used my personal credit cards to finance as much as I could. Although my resources were very limited, at one point as a single mom, I (including my two young daughters) had to make sacrifices and every bit of money that came in from the business I reinvested.
Do you have a word for those who neglect education?
In one word "Stunted" He who neglects education, neglects endless possibilities, Even after I was successful in my business, I knew it was important to return to school, I obtained my bachelors degree and I figured why not go for my MBA. Recently I completely switched careers returned to school and became a Nutrition Consultant and co-founded the Diet of Hope Institute along with my husband Dr. Dietmar Gann.
What is a "true friend" for you?
A true friend is someone that respects you and rejoices when you succeed, accepts us as we are poor or rich and gives of their time, knowledge without expecting anything in return.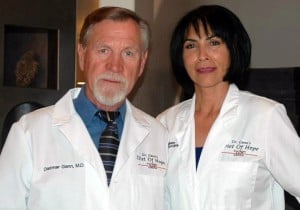 What would you do or try to change in your life or yourself if you could go back in time?
This is a difficult question because I do not dwell on what I would change from the past, I dwell on what can I change going forward. Of course we all wish as the song goes, "I wish I knew then what I know now". I always tell my children and anyone that will listen "don't waste your time wishing you could change the past, learn from it and move on with life.
What's in the heart of a successful professional woman today?
Accomplished but with a renewed sense of responsibility, how can I inspire those young women and men that feel they have no future. I want to let as many people know that no matter what walk of life you come from you can succeed if you put your heart in it. I was not born with a silver spoon in my mouth, quite frankly I was probably born with a rusty weeding hoe because my parents were farm workers. But FAITH, goals, hard work, determination, and attitude are key factors for success.
Does "money" mean the same for you today, than many years ago when you started by yourself in the business world?
Yes and No I am still very frugal I respect money and what it takes to earn it. I have always been a saver, if I had a dime I would only allow myself to spend 5 cents and I would put aside the other 5 cents. As I the years went by I would save money as if I was paying a bill. I believe that it was my discipline and frugality that helped me succeed in business. Even now my husband, Dietmar laughs at me because my version of a splurge is to shop at a discount retail store. I believe we have to show the younger generation this respect for money. I do spoil my grandchildren as long as they do not become "spoiled rotten". This is where parents and grandparents have an important role in the life of children, showing them that as the saying goes, "money really does not grow on trees"
If you have to give yourself and all you have to one cause, what would this be?
I have been very blessed and with blessing I feel I also have a responsibility, I contribute to over thirty organizations because I believe that we must give to our close and extended family. My family includes all those in need and not necessarily related to me, family includes organizations helping others. My mother always taught me that love, compassion and charity starts at home.
Interview by Hermes Alberto Carvajal and Adam Campbell