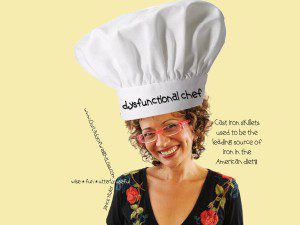 Get ready People! Here, today, right NOW, Our Lady of Weight Loss has instructed me to share with you the most amazing, delicious and healthy muffins in the history of Zucchini Carrot Muffins! Get your ingredients together, preheat, mix, bake and enjoy!
Ingredients:
1 cup whole wheat flour
1/2 tsp baking powder
1/2 tsp baking soda
1 tsp cinnamon
1/2 tsp nutmeg
1/4 tsp salt
1/4 cup agave nectar
1/2 cup almond milk (unsweetened)
1/4 cup grape seed oil
1 cup shredded zucchini
1 cup shredded carrot
1/3 cup walnuts, chopped
1/3 cup raisins
Instructions:
Preheat oven to 350 F. Line your cupcake pan with paper cupcake liners.
In one medium sized bowl, mix together the flour, baking powder, baking soda, cinnamon, nutmeg and salt. Set aside.
In another larger bowl, mix the agave, almond milk, and oil.
Slowly and carefully mix dry ingredients into the wet ingredients.
Fold in the zucchini, carrots, raisins and walnuts.
Fill each liner halfway with batter.
Bake cupcakes for 15 minutes or so. Until,your knife a.k.a. cake tester comes out clean.
Enjoy hot, warm, cold … for breakfast, dessert, a snack. Whatever!
For more 5 yum delish recipes, join Our Lady of Weight Loss's KICK in the TUSH Club/FB!
Spread the Word …. NOT the icing!
Janice Taylor
wise * fun * utterly useful
Sign up for the KICK in the TUSH CLUB monthly e-newsletter, sign up here.
To join the FACEBOOK/KITT Club, click here!
For one-on-one coaching, contact Janice.