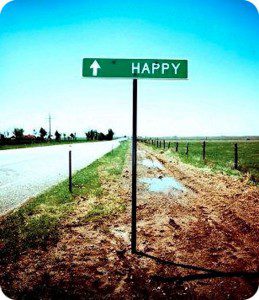 Dearest Tushkateers, Devotees of Our Lady of Weight Loss, any and all who aspire to be positive, spread joy and live a happier life, I invite you to be an oxygen giving tree, which is far more gratifying and easier to do than you might think.
First, read this oxygen giving quote. Please.
A person whose mind is free from negative thinking spreads a life-giving influence much the same way a tree gives oxygen.

Although [such a] man or woman may seem to go through the day doing nothing extraordinary, without them nothing would revitalize the atmosphere in which we think.
By being vigilant and not encouraging negative thoughts, all of us can offer this vital service – which benefits everybody.

– Eknath Easwaran, Words to Live By
You may want to read it again. I did. Several times, in fact, because I wanted to take it in on a cellular level. After which I did my best to imagine what a negative free day might look like, sound like and feel like.
I remembered and relived (in my mind's eye) a snippet of my yesterday that was blissful, and every time I caught my mind manufacturing a negative thought, I replaced it with the feelings, the experience of my blissful moment, which in turn created a deep well of appreciation.
Naturally, it was around nature. Want bliss? Want positive energy to flow through you and travel out to the Universe? Commune with nature. Seriously, sometimes it really is that simple.
Here's my blissful moment. During my morning walk around the wash (dry river bed), the smell of the fresh morning air, combined with a soft, cool breeze, and a fat (not using this word in a pejorative way) lizard who waved and smiled at me (I swear) as she ran across the path, brought forth a rush of pleasure, a sense of harmony, and sheer wonderment.
It's your turn now. Yes? Yes! Watch your thoughts, hear them, adjust them, bring forth a more positive attitude and see what could happen. Let's do our best to live a negative free day. Simple enough? Knowing full well that simple is not necessarily easy, but well worth the effort.
For more positivity, join Our Lady of Weight Loss's KICK in the TUSH Club/FB!
Spread the Word …. NOT the icing!
Janice Taylor
wise * fun * utterly useful
Sign up for the KICK in the TUSH CLUB monthly e-newsletter, sign up here.
To join the FACEBOOK/KITT Club, click here!
For one-on-one coaching, contact Janice.