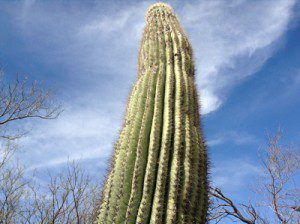 This week's Get Jiggy Weight Loss JigSaw Puzzle, "Weird, Phallic & Prickly" is inspired by a photo I took at Tohono Chul Gardens in Tucson, which FB friend Trudy said was "weird, phallic & prickly!" Trudy's right!!!
Remember:
1. Clicking burns calories.
2. Time spent away from the kitchen saves calories.
3. Exercising your mind is a good thing!
Click and contemplate: "Weird. Phallic. Prickly."
Send "Weird. Phallic. Prickly. Postcard" to a friend!
For more weird fun that burns calories, visit: Facebook/Kick in the Tush Club!
Spread the Word …. NOT the icing!
Janice Taylor
wise * fun * utterly useful
Sign up for the KICK in the TUSH CLUB monthly e-newsletter, sign up here.
To join the FACEBOOK/KITT Club, click here!
For one-on-one coaching, contact Janice