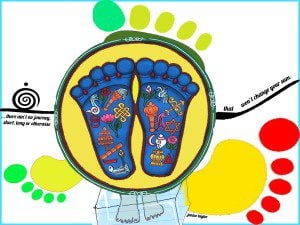 Today is 420 a.k.a. National Weed Day, Marijuana Appreciation Day, National Smoke Day and Stoner's Day. The origins of 420 are a bit cloudy, covered in smoke, hazy if you will.
"You are 70% beautiful, 75% naughty, 80% sweet, 95% true, 100% lovely. In total if you sum up, you are a 420." ~ Unknown
Urban legend has it that back in 1971, San Rafael High School students used "420" as a code word to meet after school at 4:20 p.m. to light up a doobie and get stoned. A slightly different version says that on 4/20 in 1971, a group of college students lit up joints to protest for the legalization of marijuana. Either way, if you are a child of the 60's, a Boomer who remembers the perils of being caught smoking a simple joint, this sea-change, 50 years in the making may spark a few nostalgic thoughts.
"How sad and bad and mad it was – but then, how it was sweet." ~ Robert Browning
While this holiday is fast becoming one of the more popular here in the states, Marijuana is still, in many states, an illegal substance. Medical Marijuana – used by patients for cancer, AIDS, muscular dystrophy, multiple sclerosis and Lou Gehrig's disease is legal in Australia, the Netherlands, Belgium, Canada and 14 states; Alaska, California, Colorado, Hawaii, Maine, Michigan, Montana, Nevada, New Jersey, New Mexico, Oregon, Rhode Island, Vermont and Washington.
Recreational marijuana has been legalized in four states: Alaska, Colorado, Oregon, and Washington.
Medical marijuana has been used in the treatment of the following:
AIDS. Marijuana can reduce the nausea, vomiting, and loss of appetite caused by the ailment itself and by various AIDS medications.
Glaucoma. Marijuana can reduce interlobular pressure, thereby alleviating the pain and slowing — and sometimes stopping — the progress of the condition. (Glaucoma is the leading cause of blindness in the United States. It damages vision by increasing eye pressure over time.)
Cancer. Marijuana can stimulate the appetite and alleviate nausea and vomiting, which are common side effects of chemotherapy treatment.
Multiple Sclerosis. Marijuana can limit the muscle pain and spasticity caused by the disease, as well as relieving tremor and unsteadiness of gait. (Multiple sclerosis is the leading cause of neurological disability among young and middle-aged adults in the United States.)
Epilepsy. Marijuana can prevent epileptic seizures in some patients.
Chronic Pain. Marijuana can alleviate the chronic, often debilitating pain caused by myriad disorders and injuries. and more….
420 demonstrations and celebrations are planned throughout the day across the country. Will you participate, demonstrate?
For more demonstrations and celebrations, join Our Lady of Weight Loss's KICK in the TUSH Club/FB!
Spread the word–NOT the Icing!
Janny Taylor
Sign up for the KICK in the TUSH CLUB monthly e-newsletter, sign up here.
To join the FACEBOOK/KITT Club, click here!
For one-on-one coaching, contact Janice!