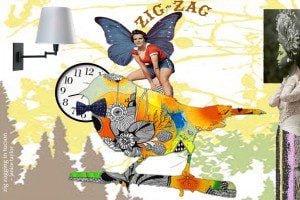 Whatever your goal may be, weight loss or otherwise, in order to manifest it, you're going to need to get focused and stay focused on it. Got it?
Here, today from Our Lady of Weight Loss, she who does her best to keep her eye on the prize, to stay focused and add focus, seven (7) powerful quotes on "focusing."
Ready. Set. Focus!
Lack of direction, not lack of time, is the problem. We all have twenty-four hour days. ~ Zig Ziglar
Instead of focusing on how much you can accomplish, focus on how much you can absolutely love what you're doing. ~ Leo Babauta
The battle you are going through is not fueled by the words or actions of others; it is fueled by the mind that gives it importance. ~ Shannon L. Alder
Bring the mind into sharp focus and make it alert so that it can immediately intuit truth, which is everywhere. The mind must be emancipated from old habits, prejudices, restrictive thought processes and even ordinary thought itself. ~ Bruce Lee
Focus on faith and grow your roots strong and deep so no one can make you believe in something that is not good for your soul. ~ Molly Frieenfeld
Information overload is a symptom of our desire to not focus on what's important. It is a choice. ~ Brian Solls
What you focus on expands. So focus on what you want, not at what you do not want. ~ Esther Jno-Charles
For more #Focus! Join Our Lady of Weight Loss's KICK in the TUSH Club/FB!
Spread the word–NOT the icing!
Janice
Sign up for the KICK in the TUSH CLUB monthly e-newsletter, sign up here.
To join the FACEBOOK/KITT Club, click here!
For one-on-one coaching, contact Janice!