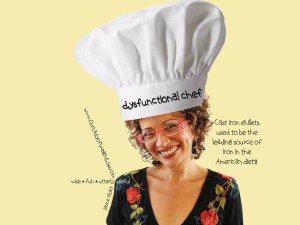 Once again, my slow cooker came to the rescue. Here's how it went down…
…We invited a few friends to come on over for an easy, breezy, informal "hang out." (Do people say that any more?) I ran to the supermarket and picked up the following ingredients (see below). Followed my own instructions. (I'm not good at following directions, so even following my own was a major win.) And 8 hours later an informal yet amazing, heartwarming, comfort-food meal was ready for ingestion!
Our little informal group had two and three servings each! Very little was left over. So I'd say that this recipe is for 6 to 8 people, depending on their appetites!
Smokin' Turkey Chili
Ingredients:
1 pound ground turkey
3/4 cup diced shallots
3/4 cup diced celery
3/4 cup diced green bell pepper
3/4 cup diced red bell pepper
3 cloves garlic, minced
1 (23 oz.) large can tomato puree
1 (15 oz.) can kidney beans with liquid
1 (15 oz.) can kidney bean drained
1 (15 oz.) can cannelloni beans with liquid
1/2 tablespoon chili powder
1/2 teaspoon chili chipotle smoked powder (I found a bag of this smoked chiptole chili powder at the local healthy eating supermarket. It is a spicy spice. 1/2 teaspoon gave the chili a really nice bite. More than that…I don't know. Adjust to your inner-hotness.)
1/2 teaspoon dried parsley
1 tablespoon dried basil
1 tablespoon dried oregano
salt and pepper to taste
Instructions:
Place the ground turkey in a skillet over medium heat, and cook until evenly brown. Drain grease.
Place ground turkey in a slow cooker. Mix in the rest of the ingredients, one by one with love.
Cover and cook on low for 8 hours.
Serve with rice (basmati is my favorite) and salad!
Receive compliments! "Oh yes, you are a great cook!"
Enjoy!!!
Deliciously yours,
Janice
Sign up for the KICK in the TUSH CLUB monthly e-newsletter, sign up here.
To join the FACEBOOK/KITT Club, click here!
For one-on-one coaching, contact Janice!