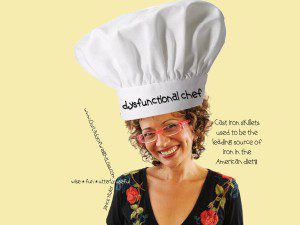 Here's the great thing about slow cookers (a.k.a. crock-pots).  You lovingly and carefully load it up in the morning with all kinds of healthy ingredients, and when you return home at the end of a hard day's work, you are greeted by incredibly good smelling and tasting food.
Try this curry dish on Cous Cous!  a 5 Yum Event!
CURRIED CARROTS on COUSCOUS
1 small onion, diced
4 cloves garlic, diced
1.5 pounds of baking potatoes, peeled and cubed into 1/2 inch pieces (approx.)
1 container of chopped tomatoes
4 medium size carrots cut into slices
2 tablespoons curry powder
2 teaspoons cumin seeds
1 teaspoon salt
dash of cayenne pepper
2 (15-ounce) cans chickpeas (garbanzo beans), rinsed and drained
1/3 cup chopped fresh cilantro
3 cups hot cooked couscous
mango chutney
raisins
plain fat-free yogurt
Instructions:
In small pan, saute onion and garlic until soft.  Set aside.
In slow cooker:
place cubed potatoes on bottom
combine tomatoes, carrots, curry power, cumin seeds, salt, cayenne pepper, chick peas and sauted onion and garlic in a bowl; stir well.  Spoon or pour over potatoes.
Cook on LOW for 2 hours, stir.  Continue to cook on HIGH for 3 hours.
Stir in cilantro.
Serve over couscous.
Top each individual serving with a tablespoon of yogurt, raisins and chutney.
Enjoy!
Deliciously yours,
Janice
Sign up for the KICK in the TUSH CLUB monthly e-newsletter, sign up here.
To join the FACEBOOK/KITT Club, click here!
For one-on-one coaching, contact Janice!