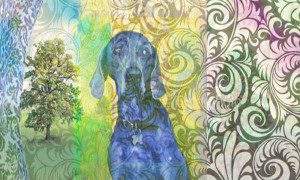 While in a poetic state of mind, I wondered if poetry were a reduction sauce might its flavor be an intensified form of "seeing;" a way of acutely observing the physical landscapes, both personal and geographic, of our lives. Might poetry be a form of mindfulness, a way to tap into the moment, into the now?
This speculating inspired my search for poetic quotes. Bite size words that together inspire and shed light on the precious nature of being alive in this very second.
10 Poetic Glimpses and Glances Into Being Alive
"Tell me, what is it you plan to do
with your one wild and precious life?" ~ mary oliver
"If you're reading this…
Congratulations, you're alive.
If that's not something to smile about,
then I don't know what is." ~ chad sugg
"Unbeing dead isn't being alive." ~ e.e. cummings
"One should always be drunk. That's all that matters…
But with what? With wine, with poetry, or with virtue, as you chose.
But get drunk." ~ charles baudelaire
"Poetry is eternal graffiti written in the heart of everyone." ~lawrence ferlinghetti
"I like this place and could willingly waste my time in it." ~ william Shakespeare
"Two roads diverged in a yellow wood,
and I choose the one less traveled by, and that has made
all the difference." ~ robert frost
"All that we see or seem
is but a dream within a dream." ~ edgar allen poe
"Could I have been anyone other than me?" ~ dave matthews from Dancing Nancies
"Thoughts meander like a restless wind inside a letter box,
They tumble blindly as they make their way
across the universe." ~ the beatles, across the universe
For more living-life-large in a smaller body poetry, join Our Lady of Weight Loss's Kick in the Tush Club/FB!
And–for the full skinny sign up for Janice Taylor's (monthly) Kick in the Tush Club newsletter!
Spread the Word-–NOT the icing!
Janice Taylor, Anti-Gravity Coach, Life Coach, Weight Loss Expert
Weight Loss Expert, Author, Artist, Positarian
——————————————————————————-
For the best life, wellness and weight loss wisdom,
visit Janice: Our Lady of Weight Loss
Sign up for the Kick in the Tush Club newsletter!