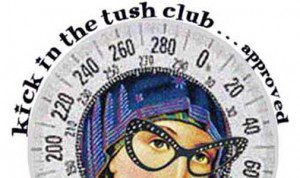 "When people see some things as beautiful,
other things become ugly.
When people see some things as good,
other things become bad."
~Lao Tzu
How we make ourselves MISERABLE!!!
There are two things that we do that make us miserable; that cause great suffering … that causes optional suffering.
1.) The first is to judge;
2.) the second is to have expectations.
We are judging machines.  I suspect that when you pay attention to your thoughts and note each and every time you judge something (from the coffee is good – to- oh no, it's gray outside), you will find that there's a whole lotta' judging going on.
Want to participate in an experiment? Just for today, instead of labeling things "good" or "bad," just say, "it just is."
The number on the scale—"'it just is." Your breakfast—"it just is." The state of affairs in the office—"it just is." It's neither "good" nor "bad"; "it just is."
If things are neither good nor bad; if things "just are," you can alleviate the push n' pull, the ups n' downs, of good vs. bad.
"It just is" is a place of balance. And in this place of balance you will not only learn to accept things the way that they are, but you will see things in an entirely new light and with it your expectations will dissipate into thin air!
For more mind-changing fun, join Our Lady of Weight Loss's Kick in the Tush Club/FB!
And–for the full skinny sign up for Janice Taylor's (monthly) Kick in the Tush Club newsletter!
Spread the Word-–NOT the icing!
Janice Taylor, Life and Wellness Coach
Weight Loss Expert, Author, Artist, Positarian
——————————————————————————-
For the best life, wellness and weight loss wisdom,
visit Janice: Our Lady of Weight Loss
Sign up for the Kick in the Tush Club newsletter!