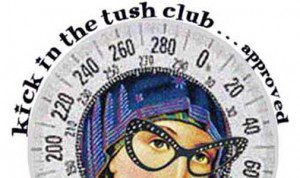 Definition of a victim: a person to whom life happens. ~ Peter McWilliams
Are You a Food Victim??? I hesitate to use the word "victim," because it is such a strong word. But I've just got to ask … are you? a food victim? no? are you sure???
If you think that something or someone other than yourself is controlling your food choices and/or controlling your eating …
… Then, you are a food victim!
If you believe that certain foods are simply irresistible, as in impossible to resist, no way, can't say "no" to that or that or even that, or that the Universe is conspiring against you, sabotaging your healthy living attempts at every turn on the road to Sveltesville, and that external circumstances hold power over you …
… Then, you are a food victim!
In order for your permanent weight removal project to be fully, entirely and wholly (or holy) successful, then you must step away from and move out of "food victim mode."
You may not realize that you have stepped into the victim role and have embraced it as fully as you have, but if you are not taking full responsibility, if you are not exercising your ability to create a healthy lifestyle; if you are allowing life to lead you down the path to donuts and other "deadly delights," then you have taken on this ineffectual and hopeless identity.
Ask yourself … "Just how much of a 'food victim' am I?"

"We focus on the negatives, losing ourselves in the problem. We point to our unhappy circumstances to rationalize our negative feelings. This is the easy way out. It takes, after all, very little effort to feel victimized." ~ Elizabeth Kubler-Ross
No doubt fully embracing a healthy lifestyle takes time and effort. And true that you have a ridiculous amount of things to do, which you miraculously manage to squeeze into each and every day. And true that there are only 24 hours in the day. But, but … BIG BUTT … bottom line, if you want to lose those extra pounds (and not find them again); if you want to be healthy, then you need to take responsibility.
Make ADJUSTMENTS!
1. Adjust your expectations. In other words, get real – there are no quick fixes in life; no "diet fairy" that is going to visit you in the middle of the night and scoop your pounds away.
2. The more you pay attention to and adjust your thoughts, your beliefs and your language, the more successful you will be.
3. Actions follow thoughts. The more negative your thoughts, the more belief systems that are in place that no longer work for you, the less likely you are to take the steps you need to move forward in weight loss or any other area in life. Pay attention to the words you speak as well as your inner language.
4. It's UP to You! The power is in your hands (literally), not in the food. No one else determines your choices, your priorities, or your values.
5. You can make the "best choice." Perhaps, not the ideal or perfect choice sits in front of you, but a "best" choice does. Even if you have to pick the lesser of two evils, you have a better choice in front of you.
Watch the CHANGE! Let go of your "food victim" identity, exercise your Best Choice Muscle and watch the change. You may not have complete control over your circumstances, over your daily happenings, but you do have a choice as to how you respond.
Hungry for more mind-blowing, fat-blowing thoughts? Join Our Lady of Weight Loss's Kick in the Tush Club/FB.
For the full skinny sign up for Janice Taylor's (monthly) Kick in the Tush Club newsletter!
Spread the Word-–NOT the icing!
Janice Taylor, Life and Wellness Coach
Weight Loss Expert, Author, Artist, Positarian
——————————————————————————-
For the best life, wellness and weight loss wisdom,
visit Janice: Our Lady of Weight Loss
Sign up for the Kick in the Tush Club newsletter!