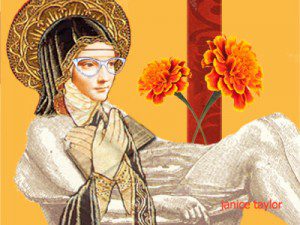 Recently, a star client of mine and I were discussing the importance, the necessity and the magic of "living in possibility." Often, I find that we stop ourselves with limiting thoughts.
It is important to remember that each day presents a clear, clean, blank slate with all the possibilities that newness makes available. Stay open to seeing and experiencing all the many talents and gifts that are yours. Envision a beautiful and purposeful picture of what can be and what you might create today, and allow your vision to pull you ever upwards.
Here, 9 Possibility Quotes that Shatter and Transform
I dwell in possibility. ~ Emily Dickenson
A thought, even a possibility, can shatter and transform us. ~ Friedrich Nietzsche
So many things are possible as long as you don't know they are impossible. ~ Mildred D. Taylor
Do not think it impossible just because it hasn't happened. ~ Friar Tuck
If nature has taught us anything it is that the impossible is probable. ~ Ilyas Kassan
It may have happened, it may not have happened, but it could have happened. ~ Mark Twain
Dreams are what guide us, art is what defines us, math is what makes it all possible, and love is what lights our way. ~ Mike Norton
The problem isn't a shortage of opportunities; it's a lack of perspective. ~ Tim Fargo
The only limits are, as always, those of vision. ~ James Broughton
For (almost) daily motivational musings
from our country's premiere Anti-Gravity Coach, Janice Taylor (that's me), join Our Lady of Weight Loss's Kick in the Tush Club/FB!
For the full skinny as well as Anti-Gravity Specials, sign up for Janice Taylor's (monthly) Kick in the Tush Club newsletter!
Spread the word–NOT the icing!
Janice Taylor, Anti-Gravity Coach™, Positarian, Author, Artist
buoyant * magnetic * luminous
——————————————————————————-
For the best life, wellness and weight loss wisdom,
visit Janice: Our Lady of Weight Loss
Sign up for the Kick in the Tush Club newsletter!