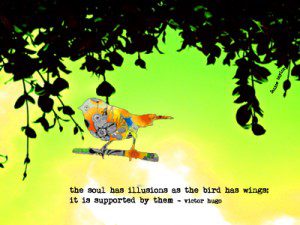 Given the winter storms that are circling about including but not limited to the Georgia freeze, as well as the snow in the northeast; these spring into fat-burning action tips may seem a bit premature. But on the other hand, maybe it's the perfect time to start thinking about the future. The near future. The perfect time to start planning for a warmer, sunnier, healthier spring 2014 you!!!
Today, six tips for you to chew on, try on and implement! Start working on them now!
6 Weight Loss Tips: How to Spring Into Fat-Burning Action
1. Walking Meditation. What better time to start hitting the pavement, or the hiking trails. A walking meditation is your basic slow, run-of-the-mill walk, with awareness. It invigorates the tired soul and provides an opportunity to tap into your core.
How to: Stay mindful of your step – your rhythm, the sound. If your mind wanders (and it invariably will), gently bring your attention back to your walking. Ahhhh ….
2. Keep a Springtime Weight Loss Journal – In addition to tracking your food (statistics show that those who do, lose faster), you can add quotes, recipes, your favorite spring time flower photos, your favorite springtime outfits that motivate you, and a list of "spring into action" ideas. Start now and be ready for the spring!
3. Spring Time Dining: Start Last, End Last, Eat Less, Lose More. I don't know about your neighborhood, but mine is bursting with new restaurants. Remember, a good strategy for eating less is to wait till all are served before you dig in. And then, chew slowly, making sure that you are the last one to finish!
4. Get Dirty … and Stress Less. To improve your stress level, plant a small garden. If space is limited, try a few flowerpots–either outside or on your windowsill. Putting your hands in soil is "grounding," and it can help relieve both physical and mental stress.
5. Be Kind to Your Eyes. Whatever season it may be, when outdoors, wear sunglasses that block at least 99% of ultraviolet A and B rays. Sunglasses can help prevent cataracts, as well as wrinkles around the eyes.
6. Toss a Healthy Snack in Your Bag! Since you're likely to be out more during the sprint, you might find yourself in need of a healthy snack. Just as I always toss my keys, cell phone, and lipstick in my bag, so goes a piece of fruit! Make it a healthy habit!
For more spring tips that will help catapult you out of the winter blues, join Our Lady of Weight Loss's KITT Club/FB !
Spread the word–NOT the icing,
Janice Taylor, Life & Happiness Coach, Author, Artist, Positarian
wise * fun * utterly useful
———————————————————————————-
For the best life, wellness and weight loss wisdom, visit Janice:
Our Lady of Weight Loss
sign up for the Kick in the Tush Club e-newsletter