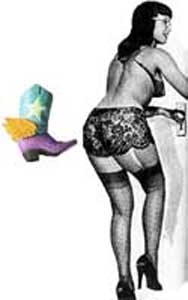 Aromatherapy may not miraculously melt away the pounds, but there are heaps of evidence that aroma effects mood. And we all know how mood effects our eating!
What is aromatherapy?  Aromatherapy means "treatment through senses." It is based on the ancient ritual of using essential oils to heal by "therapeutically" stimulating the nasal/olfactory senses through fragrance.
Aromatherapy can fight stress, soothe the mind and lighten your mood. The association between smell and emotion are closely linked, and breathing in pleasurable scents can elicit positive responses in the brain, resulting in a sense of well-being.
AND, dig this…Aromatherapy can also lessen our food cravings! A recent study at the St. George's Hospital in London showed that vanilla might aid in weight loss.
Overweight people who wore vanilla-scented skin patches reported that they ingested smaller amounts of sweets.  Catherine Collins, a state registered dietician, concluded (although not proven in a clinical setting) that strongly scented sweet vanilla candles or essence may have a similar effect. (FYI…My home is being to smell like a Vanilla Factory!)
And – by massaging the appropriate essential oils into the skin – physically, aromatherapy can ease aches and pains, heal burns and even – some say – diminish cellulite! (What?? Did I say diminish cellulite? OMG, I did!)
Here are a few aromatherapy suggestions from Our Lady of Weight Loss, the patron saint of all things weighty, that you can either add to your bath, massage into your skin, inhale directly (put a few drops on a handkerchief) or diffuse the scent into an entire room. Ahhhh….
To combat Sweet Cravings try vanilla.
Good Stress Beaters are jasmine, ylang ylang, grapefruit, lavendar, rose and mandarin.
Need a Spirit Kick? Breathe in jasmine.
Lift Depression with lemon, grapefruit, jasmine, ylang-ylang, orange, helichrysum.
For greater Self-Acceptance try jasmine, vetiver, frankincense, sandalwood, bergamot.
To reach the Heights of Happiness indulge in grapefruit, orange, rose, lemon, ylang-ylang, and sandalwood.
AND … last but not least – drum roll please!
The Cellulite Essentials are Geranium, Juniper, Lemon, Clary Sage, Grapefruit, and Fennel.
Start 2014 off with a good smell!  Enjoy!
For more utterly useful living life large in a smaller body, join Our Lady of Weight Loss's KICK in the TUSH Club!
Spread the word–NOT the icing,
Janice Taylor
wise * fun * utterly useful
———————————————————————————-
For the best life, wellness and weight loss wisdom, visit Janice:
Our Lady of Weight Loss
sign up for the Kick in the Tush Club (almost weekly) e-letter