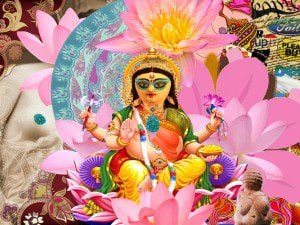 Are you stressed? Irritable? Having trouble sleeping? Do you feel like screaming? Crying? Pouring a jug of water over your boss's head?
We all feel stressed from time to time, so it's essential to have an arsenal of coping mechanisms at hand.
Instead of heading for the refrigerator, tipping its contents down the hatch and feeling OMG awful afterwards, here are some stress management tips that should help ease the pressures of life!
Breathe. No kidding, take in a deep cleansing breath and another and another and slow down.
Switch It Up. If you've been sitting all day thinking, get up and get physical. Take a walk, stretch. And, if you've been lifting heavy boxes from sunrise to sunset, sit down and think deep thoughts.
Change of Perspective. When you're in a twist about something, ask yourself, "Will this matter in ten years? Five years? Tomorrow?" Most of what frazzles us is just passing through, as our thoughts and moods. So, sit back, observe the frazzle and watch it dissipate into the ethos.
Smile and Laugh … a lot. Smile, breathe, smile J And…laugh hard, till you cry, every change you get.
One Task At a Time. Multitasking doesn't really work, so take it one task at a time. Get those unpleasant tasks out of the way as soon as possible. Don't put off what can be done today.
Talk It Out. Call a friend, someone who is a good listener and vent. (I use 'The Five People Plan.' When stressed or upset, I vent, blather on; tell five people my story. By the time I get to the fifth person, I'm so over it and really tired of hearing myself!)
Do Something, Anything Creative! Relieve some tension by using your imagination. Garden, read, sing, dance, paint, draw, play an instrument, make macaroni art -anything you can think of that takes you away from the stress and opens your mind to the possibilities.
For more ways to de-stress and lighten, join Our Lady of Weight Loss's KICK in the TUSH CLUB/FB.
Spread the word–NOT the icing,
Janice Taylor, Life & Happiness Coach, Author, Artist, Positarian
wise * fun * utterly useful
———————————————————————————-
For the best life, wellness and weight loss wisdom, visit Janice:
Our Lady of Weight Loss
sign up for the Kick in the Tush Club (almost weekly) e-letter