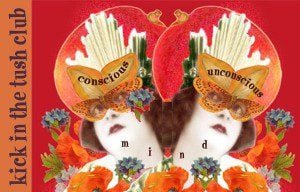 A friend confessed that she frequently, throughout the day and sometimes throughout the night, visits her refrigerator, tugging on its door – opening and closing it – looking for an answer.
Sometimes she looks in the vegetable bin – sometimes in the egg crate or in the freezer. She even looks under the ice trays. On occasion, she gets down low on her knees and peers behind the bottles of ketchup, mustard and mayo. But to no avail. There are no answers in her refrigerator.
If you hare having difficulty receiving the 'answer,' here are few techniques that may help you to dig a little deeper. You may be surprised to find that you uncover a gem!
Automatic Writing
All you need is a pen and paper, or if you are more comfortable, a keyboard! Place the writing utensil in your hand at the top left-hand corner of the paper, or place your fingers on the keyboard.
Take in a deep cleansing breath and exhale. Suggest to yourself that your hand may begin to write. Imagine that the information that comes forth will give you a better understanding of who you are and give you insight into what changes you would like to make.
Perhaps the information that flows forward will offer an insight that you can use to move towards your compelling future.
And then just write … Let your mind go where it likes. Your unconscious will take over and will send messages and information from your mind, through your arm and into your fingertips. Be patient. The more you practice this technique, the more comfortable you are with it, the more likely you are to receive your answer.
Your Inner Television Screen
Find a comfortable and quiet place. Take in a cleansing breath.
Exhale. And again.
Project a large screen flat television screen in your mind. Ask yourself what you would like to change. Imagine yourself in your 'changed' state. What do you see? What do you smell? What do you feel? What season is it? Where are you? Are there other people in your movie? Make your new state as real as possible.
The more you practice, the clearer your vision.
For more weight shedding hypnotic suggestions join Our Lady of Weight Loss's Club: Kick in the Tush Club/Facebook!
Spread the word–NOT the icing!
Janice