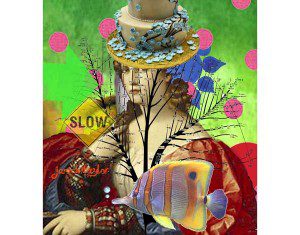 Since human life began, there has never been anyone like you, nor – going forward – will there ever be anyone else like you.  It is a mystery that in spite of one's special talents so many people stay stuck in limiting beliefs.
Being YOU trumps the fear that traps you into conforming, into being frozen by what you imagine others are thinking about you.   Don't allow the outside world to force you into a bland, acceptable mold.
Here, Our Lady of Weight Loss and Janice Taylor (that's me), share fourteen (14) mind-bending quotes to help both motivate and energize you: Dare to Be #You.
We have to dare to be ourselves, however frightening or strange that self may prove to be. ~ May Sarton
Man is the only creature who refuses to be what he is. ~ Albert Camus
Think left and think right and think low and think high. Oh, the thinks you can think up if only you try! ~ Dr. Seuss
Maybe everyone can live beyond what they're capable of. ~ Markus Zusak
It is an ironic habit of human beings to run faster when they have lost their way. ~ Rollo May
One's real life is often not the life that one leads. ~ Oscar Wilde
It is not true that people stop pursuing dreams because they grow old, they grow old because they stop pursuing dreams. ~ Gabriel Garcia Marquez
Whether you live to be 50 or 100 makes no difference, if you made no difference in the world. ~ Jarod Kintz
Trust yourself. You know more than you think you do. ~ Benjamin Spock
No!  Try not.  Do, or do not.  There is no try. ~ George Lucas
Be kind, for everyone you meet is fighting a hard battle. ~ Socrates
Be like water making its way through cracks. Do not be assertive, but adjust to the object, and you shall find a way around or through it. If nothing within you stays rigid, outward things will disclose themselves.
Empty your mind, be formless. Shapeless, like water. If you put water into a cup, it becomes the cup. You put water into a bottle and it becomes the bottle. You put it in a teapot, it becomes the teapot. Now, water can flow or it can crash. Be water, my friend. ~ Bruce Lee
A human being is a part of the whole called by us universe, a part limited in time and space. He experiences himself, his thoughts and feeling as something separated from the rest, a kind of optical delusion of his consciousness. This delusion is a kind of prison for us, restricting us to our personal desires and to affection for a few persons nearest to us. Our task must be to free ourselves from this prison by widening our circle of compassion to embrace all living creatures and the whole of nature in its beauty. ~ Albert Einstein
For more inspiration, motivation and happy energy, join join Our Lady of Weight Loss's Club:  Kick in the Tush Club/Facebook!
Spread the word–NOT the icing!
Janice