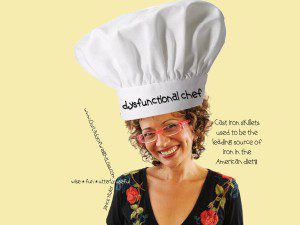 Try this Our Lady of Weight Loss approved, best ever summer fruit salad, by far, no exceptions!  Seriously!  As is, this mix of fruit n' honey is the most awesomely delish summer fruit salad, and if you want to add a dollop of yogurt or cottage cheese to a serving transforming the dish into a fabulous breakfast, lunch, snack or even summer no cook dinner, go for it!   100% Happy!
I just chopped, mixed and blended me a double batch!  Getting ready for the weekend!
Ingredients:
2 medium sweet apples, chopped
2 nectarines, pitted and chopped
2 plums, pitted and chopped
1/3 cup raisins
1 cup green grapes, no pits please!
1 container of raspberries (organic frozen if you can't find fresh)
juice of 1 fresh lemon
drizzle honey (not so much)
Instructions:
In medium sized bowl mix together all the fruit.
Then the juice of the one lemon and the drizzle of honey.
Toss. Chill. Serve.
For more 5 Yum Delish, OMG Luv These EAT THIS: LOSE WEIGHT Recipes, join Our Lady of Weight Loss's Club,  Kick in the Tush Club/Facebook!
Spread the word–NOT the icing!
Janice
Dictated but not read by OLWL.  Excuse all typos!
———————————————————————————-
For the best life, wellness and weight loss wisdom, visit Janice:
Our Lady of Weight Loss
sign up for the Kick in the Tush Club e-letter
join and chat: Kick in the Tush Club/Facebook