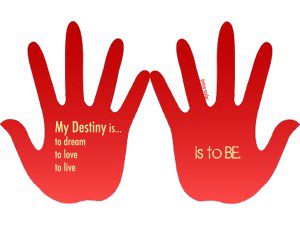 Is your being Being authentically #you? Have #you tapped into the unconventional, unusual, perhaps outlandish #you; the genuine, bona fide #you?
Here, Janice Taylor, your Life & Wellness Coach, Weight Loss Expert, 50 pound big-time winner (loser), and Our Lady of Weight Loss, the patron saint of permanent fat removal, share 10 quotes about and for #YOU! The great, powerful and fantastic #YOU!
#OneWord Thursday: #YOU – 10 Quotes that Uncover, Expose, Manifest the Real You

Each man had only one genuine vocation – to find the way to himself….His task was to discover his own destiny – not an arbitrary one – and to live it out wholly and resolutely within himself. Everything else was only a would-be existence, an attempt at evasion, a flight back to the ideals of the masses, conformity and fear of one's own inwardness. ~ Hermann Hesse
We do not create our destiny; we participate in its unfolding. Synchronicity works as a catalyst toward the working out of that destiny. ~ David Richo
All of us, whether or not we are warriors, have a cubic centimeter of chance that pops out in front of our eyes from time to time. The difference between an average man and a warrior is that the warrior is aware of this, and one of his tasks is to be alert, deliberately waiting, so that when his cubic centimeter pops out he has the necessary speed, the prowess, to pick it up. ~ Carlos Castaneda
Coincidences link us to the unknown and weave us into it. ~ Doug Dillon
If only you knew who you really were you would be fearless and love yourself with a grand passion! You are a unique shard of God, the Universe, the whole or whatever label you would like to call it. No one can take your place and without you endless synchronicity and evolution would not happen. You are so powerful that just by walking down the street you can change someone's life forever. ~ Michele Knight
'It doesn't happen all at once,' said the Skin Horse. 'You become. It takes a long time. That's why it doesn't happen often to people who break easily, or have sharp edges, or who have to be carefully kept. Generally, by the time you are Real, most of your hair has been loved off, and your eyes drop out and you get loose in the joints and very shabby. But these things don't matter at all, because once you are Real you can't be ugly, except to people who don't understand. ~ Margery Williams, The Velveteen Rabbit
The privilege of a lifetime is to become who you truly are. ~ C.G. Jung
We are not here to fit in, be well balanced, or provide exempla for others. We are here to be eccentric, different, perhaps strange, perhaps merely to add our small piece, our little clunky, chunky selves, to the great mosaic of being. As the gods intended, we are here to become more and more ourselves. ~ James Hollis
Only the truth of who you are, if realized, will set you free. ~ EckhartTolle
Don't just be a consumer, be a creator. Somewhere inside you is a masterpiece waiting to be exposed. ~ Raimy Diaz
For more #YOU! join Our Lady of Weight Loss's Club: Facebook/A Kick in the Tush Club!
Spread the word–NOT the icing,
Janice Taylor
Life & Wellness Coach, Weight Loss Expert
Wise * Fun * Utterly Useful
Dictated by Our Lady of Weight Loss, but not read: excuse typos!———————————————————————————-
For the best life, wellness and weight loss wisdom, visit Janice:
Our Lady of Weight Loss
sign up for the Kick in the Tush Club e-letter
join and chat: Kick in the Tush Club/Facebook