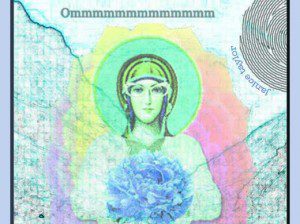 Does this quote ring true?
If one's life is so unsatisfying that an unhealthy activity brings a shred of happiness, it is nigh impossible to give it up unless something that brings greater happiness can be enjoyed in its stead. ~ Prem Prakash
How about this one?
Much of what we called "depression" was really dissatisfaction, a result of setting a bar impossibly high or expecting treasures we weren't willing to work for. ~ Mitch Albom
I thought it might be useful to notice just how much we "want more," how it's "never enough" and how the pounds of "dissatisfaction" add up and weigh us down.
Today, let's become aware of the "It's Never Enough" syndrome; the "If Only … Then I would be happy" syndrome. Note your dissatisfaction(s) and then simply allow them to float away.
He wished he could be anywhere else and anyone else but Here and Him. ~ James R. Silvestri
We are never so much disposed to quarrel with others as when we are dissatisfied with ourselves. ~ William Hazlitt
Are these things really better than the things I already have? Or am I just trained to be dissatisfied with what I have now? ~ Chuck Palahniuk
To cure jealousy is to see it for what it is, a dissatisfaction with self. ~ Joan Didion
The chemistry of dissatisfaction is as the chemistry of some marvelously potent tar. In it are the building stones of explosives, stimulants, poisons, opiates, perfumes and stenches. ~ Eric Hoffer
Change occurs in direct proportion to dissatisfaction, but dissatisfaction never changes. ~ Doug Horton
The world is nothing but a great desire to live and a great dissatisfaction with living. ~ Heraclitus of Ephesus
The man who is dissatisfied with himself, what can he do? ~ Henry David Thoreau
For more SATISFACTION, join with us: Facebook/Kick in the Tush Club.