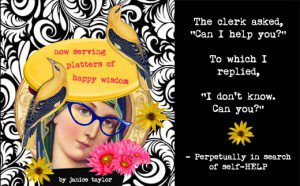 Fear is without question the most common type of emotional block.
There is …
Fear of feeling stupid,
Fear of asking dumb questions,
Fear of success,
Fear of intimacy,
Fear of bankruptcy,
Fear of rejection,
Fear of death,
Fear of losing,
Feel of feeling foolish,
Fear of public speaking …
Fear of failing!!!
Over time, we have learned to stop asking questions, to stop putting ourselves out there and to stop taking risks, which of course, is riskier than not taking risks.
Fear of making a mistake often paralyzes us into doing nothing. If you do nothing, you are pretty much guaranteed zero results, no movement, and stagnation. It is always better to have dozens of ideas that fall flat on their face, leading to the one good idea.
Failure is a universal experience. Everyone fails at one time or another, especially while practicing a new skill?
Without failure, there can be no success. Remember back to when you learned your first steps, and note that you did not quit after your first fall.
Fall down seven times, get up eight. ~ Japanese Proverb
Breaking through your fears, moving forward in the face of them isn't easy business. It takes focus, determination, perseverance and courage.
Success consists of going from failure to failure without loss of enthusiasm. ~ Winston Churchill
Embrace Enthusiastic Failure!!!
Spread the word … not the icing!
Janice

Life & Wellness Coach
Self-Help / Weight Loss Artist
wise * fun * utterly useful
————————————————————————————————————————————————
FEED YOUR SOUL: Change Your WEIGHT!!! workshop – extraordinary opportunity!
September 16 – 19, 212
ONCE IN A LIFETIME OPPORTUNITY at HOLLYHOCK– SIGN UP NOW!!!!
————————————————————————————————————————————————
For the best life, wellness and weight loss wisdom, visit Janice:
Our Lady of Weight Loss
join the Kick in the Tush Club
Become a Tushkateer!
Tushkateer* A Tushkateer is a person who receives Our Lady of Weight Loss's newsletter, called the KICK in the TUSH CLUB!!! Sign up and receive her weekly e-newsletter with all the news that 'fit' to print, and you are automatically a Tushkateer! How cool is that?
Follow Janice on Twitter @OurLady
Facebook.com/OurLadyofWeightLoss