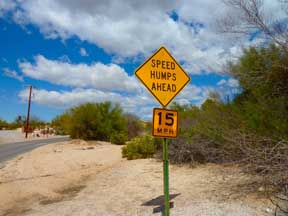 WHAT IS ACCEPTANCE?
Buddhism's first noble truth, "All life is suffering," is an invitation for people to accept that suffering is a natural part of life.  The term "Kabbalah" literally means acceptance. Acceptance is the fifth stage of the Kubler-Ross model (a.k.a. the 'stages of dying'). 
The Big Book of Alcoholics Anonymous states that acceptance, when used wisely, can resolve situations where a "person feels disturbed by a "person, place, thing or situation – some fact of life – [which is] unacceptable to me."
Our Lady of Weight Loss says that if it is your intention to win the 'lose it' game, then you are best served to accept the many changes that you are going to make.
Whenever resistance rears her lovely head (all is grist for the mill and a learning experience, so – yes – resistance is lovely), note it – as in write it down – so that you can revisit the resistance when you head is clear.  This will enable you to consciously, with awareness and insight move toward acceptance, which is key to your weight loss success story.  Seriously – read that again and take it in on a cellular level:  acceptance is key to your weight loss success story!!!
Here are a few example of the changes that you are beginning to make now, followed by 9 Acceptance Quotes that can help to light your fires of acceptance.  These are but a few examples; not an entire list.   There are many more ways of being and doing that need to change – so please, feel free to create your own list.
Change the way you eat.
– fast vs. slow
– healthy vs. unhealthy
Change where you eat.
– standing up vs. sitting down
– walking vs. at the table
– restaurants that refuse to substitute salad for fries vs. health-friendly eateries
Change what you eat and drink.
– 50% of your plate fruits and vegetables vs. 100% candy bars
– water vs. soda
– stock you house with foods that support your efforts vs. buying all kinds of 'crap' and saying that you're
– buying it for other people who either live with you or are visiting
Change your relationship to your bathroom scale.
– freaking out if the number is too high (based on your expectations, realistic or otherwise) vs. it's just a number
You get the idea, don't you?  If you are going to fight each and every change, have a pity party or worse, then you are likely to fall into the pit of discontent, stay stuck in your rut and not make it to the promised land, a.k.a. Sveltesville.
Now … the 9 QUOTES:
Acceptance of one's life has nothing to do with resignation; it does not mean running away from the struggle. On the contrary, it means accepting it as it comes, with all the handicaps of heredity, of suffering, of psychological complexes and injustices. ~ Paul Tournier
Gratitude unlocks the fullness of life. It turns what we have into enough, and more. It turns denial into acceptance, chaos to order, confusion to clarity. It can turn a meal into a feast, a house into a home, a stranger into a friend. ~ Melody Beattie
The first step toward change is awareness. The second step is acceptance. ~ Nathaniel Branden
The first thing a kindness deserves is acceptance, the second, transmission. ~ George MacDonald
The keys to patience are acceptance and faith. Accept things as they are, and look realistically at the world around you. Have faith in yourself and in the direction you have chosen. ~ Ralph Marston
Rebellion against your handicaps gets you nowhere.  Self-pity gets you nowhere. One must have the adventurous daring to accept oneself as a bundle of possibilities and undertake the most interesting game in the world, making the most of one's best.   ~ Harry Emerson Fosdick
Often, its not about becoming a new person, but becoming the person you were meant to be, and already are, but don't know how to be. ~ Heath L Buckmaster
Always accept and feel comfortable with your flaws, that way no one can ever use them against you. ~ Anonymous
Don't "try" to understand the way it is.  Sometimes it's not meant to be understood, but to be accepted.  ~ Anonymous
With acceptance comes freedom.
Spread the word … NOT the icing!

Janice
————————————————————————
For the best life, wellness and weight loss wisdom, visit Janice:
Our Lady of Weight Loss
join the Kick in the Tush Club
Become a Tushkateer!
Tushkateer*  A Tushkateer is a person who receives Our Lady of Weight Loss's newsletter, called the KICK in the TUSH CLUB!!!  Sign up and receive her weekly e-newsletter with all the news that 'fit' to print, and you are automatically a Tushkateer!  How cool is that?
Follow Janice on Twitter @OurLady
Facebook.com/OurLadyofWeightLoss