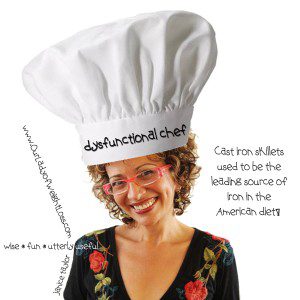 Greetings One n' All! I'm uber-excited about my new way of cooking: combining healthy ingredients (always), creating recipes that won't 'weigh you down,' (always) and NOW adding a sultry and sexy twist.
What makes these recipes sultry and sexy? It's not just the slinky, sexy way I work my way around the kitchen; it's the taste, feel, smell, sound and look of the food that's over the top 'hot!'
Today's Sultry and Sexy Potato Salad is OMG fabulous. 5 yum fabulous!
I can't wait for you to try it and let me know just how you love it.
Of course, you can put your own spin (and ingredients) on any and all recipes. In fact, making them 'your own' is a good idea!
Consider these a joint project. I'm handing you my recipe, and you can hand it back to me, with your twist, take, and tastes and make it better!
Here goes!
Sultry and Sexy Potato Salad from the kitchens of Our Lady of Weight Loss, the patron saint of permanent fat removal!
Ingredients:
4 medium-sized RED potatoes, scrubbed and UNPEELED.
1 cup diced sweet red pepper
1/2 cup cured black olives (I don't rinse them, because I like the salt and frankly, I rarely put salt on anything; but if salt is an issue for you, for goodness sake, RINSE THE OLIVES!)
1/4 cup Italian parsley, finely chopped
2 tablespoons extra virgin olive oil ('They' say that Extra Virgin is a better quality than Virgin; if you have any info or want to weigh-in on this, be my guest! WRITE me [ janice [at] our lady of weight loss [dot] com and say GUEST VIRGIN in the subject line.)
black pepper, freshly ground to taste (remember … no salt needed – olives should more than do it for you!)
Instructions:
In a medium-sized pot over medium heat, cook the potatoes in enough boiling water to cover until tender; not too soft. We're not making mashed potatoes, you know. Potato Salad … so to the consistently of potato salad. Think about what it should 'feel' like before cooking!
While the potatoes are cookin,' in another large sized bowl, combine the rest of the ingredients.
When potatoes are cone, but into bite-sized cubes. Not too small. Not too big. Imagine the size before cutting !!!
Mix the potatoes into the red pepper mixture.
If you can't wait for the salad to cool, go ahead, dive in; but you might want to! I kind of like it after refrigerated (covered please, so no other food tastes or smells infiltrate).
Regarding the Extra V. Olive Oil … I use two tablespoons. I think that this is more than enough healthy oil. Assuming that this recipe serves 4; than two tablespoons of oil equals 240 calories; divided by 4 = 60 calories per serving. Do you really want to add more calories? You don't need to.
Spread the word … NOT the icing!
Janice
________________________
For the best in wellness and weight loss wisdom, visit Janice:
Our Lady of Weight Loss
join the Kick in the Tush Club
Follow Janice on Twitter @OurLady
Facebook.com/OurLadyofWeightLoss
Looking for a Life & Weight Loss Success Coach?