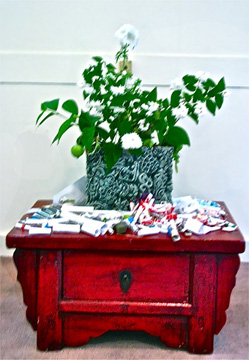 Yesterday, at the Our Lady of Weight Loss enLIGHTens workshop at Omega Institute of Holistic Studies, we not only discussed all that is weighing us down, stopping us from moving into our 'lite;' we bundled it up and offered it to Our Lady! We will continue to let go of old belief systems and that which no longer serves us well, as we envision our compelling futures. If you would like to follow along with us, feel free to write out what is weighing you down on paper, roll it up and tie it tight. Offer it to Our Lady of Weight Loss … or – simply read today's Motivational Musing and comment below!

What are you tolerating? Putting up with? STOMACHING
?
An Illuminating Question that LIGHTENS.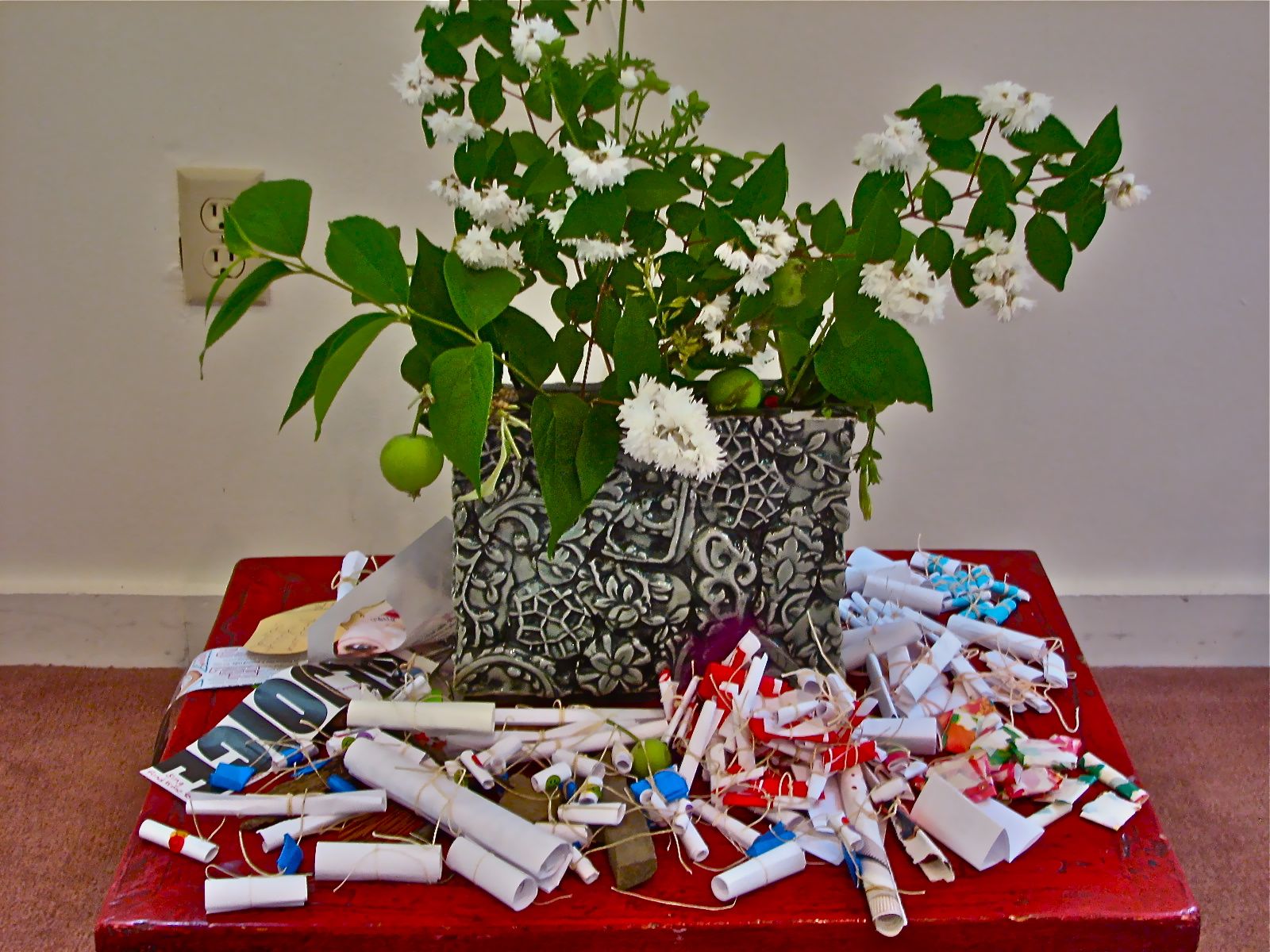 This question was discussed at length as we explored, discovered, and investigated the various things in our lives that are WEIGHING us down. Things from dust behind the refrigerator to people in our lives; from bad hair days to our own thoughts and beliefs.
I promise you that as you take the time to be honest, be brave, look deep and write down at least 50 things that you are STOMACHING, you will be brought to a place where you can see, feel, experience and even taste your 'lite.'
The things that you are STOMACHING are in your WAY.
Imagine all your tolerations as stones, twigs, and rocks – maybe even fallen trees – which you have essentially placed (tossed or thrown) onto your path; that you now unconsciously maneuver around.
These stumbling blocks slow us down and sap our energy. As you clear your path, you will build your 'clear sailing muscle.' It will become increasingly easier to recognize and to say no to anything that would slow you down.
Have Second Helpings.
Let the weight and heaviness of your tolerations go. Create an airy and spacious path. Have second helpings of fun and happiness.
What are YOU stomaching? What's weighing YOU down?
Do comment and leave below! Unburden your soul; lighten up!
Spread the word … NOT the icing,
Janice